12 months into the pandemic, the rental market in Shenzhen is seeing an unprecedented oversupply, but that has not alleviated the adversity of young working class people in the city to find a cozy and affordable room.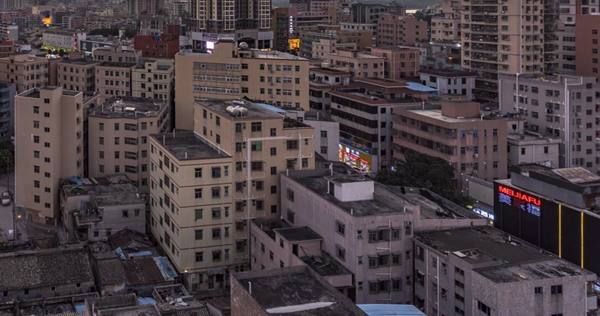 The pandemic influence and the upcoming Chinese Lunar New Year, as well as the annual massive migration from the big city, have contributed to a flood of vacant homes in megacities in recent months. Real estate data indicates that as of mid-December 2020, commercial properties for rent supplied by major real estate agencies in Shenzhen have increased by 40.7% year-on-year.
In terms of the rent prices, in the first three quarters of 2020, the average rent of second-hand residential properties in Shenzhen returned to the same level as 2018. Likewise, in 40 other key cities across China, the rent in 2020 has bottomed out, with an average monthly rent of 37.8 yuan per square meter, a year-on-year decrease of 9.9%. The average rent in first- and second-tier cities fell by 4.0% year-on-year.
However, surprisingly, office workers who rent houses in first-tier cities seem to have no sense of such a drop in rents, and the difficulty of renting houses still lasts. Despite the rent decreases, being costly is the top problem for most renters.
"The salary was low when I graduated from university. I commuted between the suburbs and downtown every day, spending 5 to 6 hours a day in total. Now I've moved closer to the city center with the commuting time per day shortened to 3 hours, but I have to pay more than 3,000 yuan a month for the rent,"said Liu Dan (a pseudonym) who rents a single room in Yizhuang, Beijing. Ms. Liu said that it is even more expensive to rent a whole apartment-- a monthly budget of 4,000 yuan can only afford an apartment outside the Fourth and Fifth Ring Roads.
Irregular renting deals is another big headache. Helpless out-of-towners often find it notoriously hard to get the deposit refund from middleman landlords when moving out of the house.
Regarding this, Zheng Shulun, managing director of Shenzhen Centaline Real Estate Group, believes that improving the urban housing supply structure is the key."The supply of low-and medium-priced affordable social housing should be increased, and more existing land, such as industrial and commercial plants, can probably be renovated into such housing to ease the renting market stress."