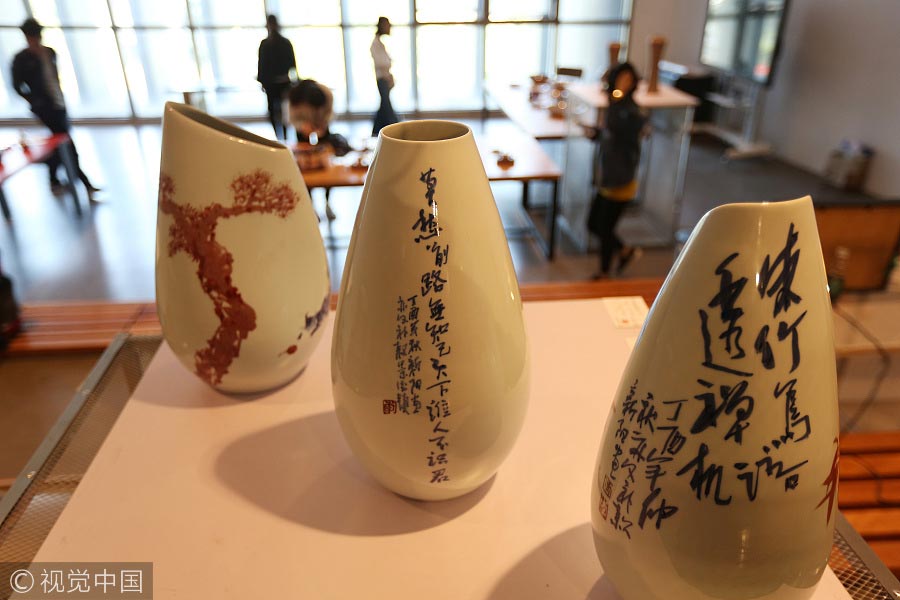 Porcelain items on display at the Nanjing Arts Institute in Jiangsu province on Oct 25, 2017. [Photo/VCG]
An exhibition of modern artworks based on traditional Chinese crafts opened at the Art Museum of Nanjing Arts Institute in Nanjing, East China's Jiangsu province, on Oct 25.
Sponsored by the National Arts Fund, the event features many new designs in conventional handicrafts, including pottery, porcelain, lacquerware, and jade carving.