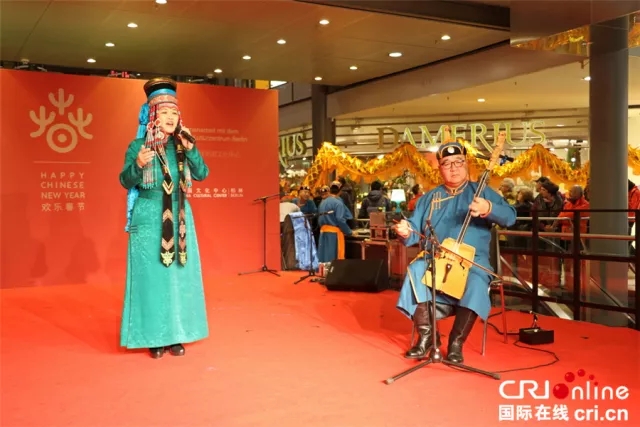 The Ulanmuchi (Ulan Muqir) art troupe from Uxin Banner was invited to give performances in Germany on Jan 31, with the purpose of promoting traditional Mongolian traditions and welcoming the upcoming Spring Festival.
The troupe performed Ordos-style dancing and traditional instruments in Berlin on Feb 1, earning applause from local audience.
Officials from the Chinese Embassy in Germany and the Chinese Culture Center viewed the performances and the exhibitions of Mongolian silverwares, clothing, paper-cuttings, and snuff bottles.
The troupe will also tour cities including Hamburg and Dusseldorf until Feb 11. Cultural understanding and art exchanges are expected to increase during the performances.