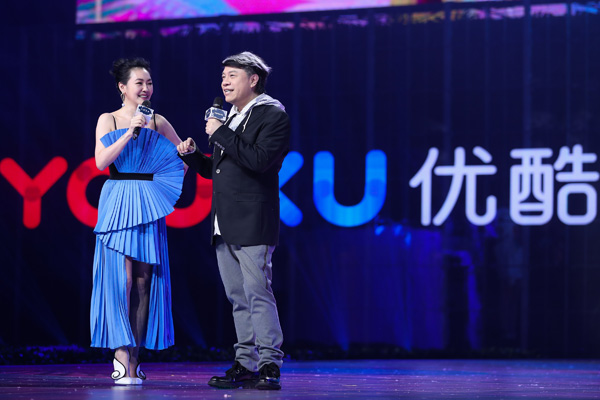 Chinese video giant is pulling out all stops with a host of new-format shows featuring big names in a bid to tap the diverse youth market. Wang Kaihao reports.
When long-running Taiwan variety talk show Kangsi Coming aired its final episode in 2016, fans on both sides of the Straits bid an emotional farewell to its host duo-Kevin Tsai and Dee Hsu-who finally answered the curtain call after 12 years of bringing laughter to their viewers.
But the good news is that fans won't have to wait much longer for the pair to make a comeback.
Youku Inc announced recently that the duo are set to return as hosts of a new talk show for the on-demand video giant, one of China's leading streaming platforms.
"I didn't expect to host a show with Little S (Dee Hsu) again," Tsai tells a news conference in Beijing. "We thought we had covered every interesting angle, so we decided to leave Kangsi Coming while people still had a good feeling for the show."
However, when it comes to variety shows, there is always something new around the corner.