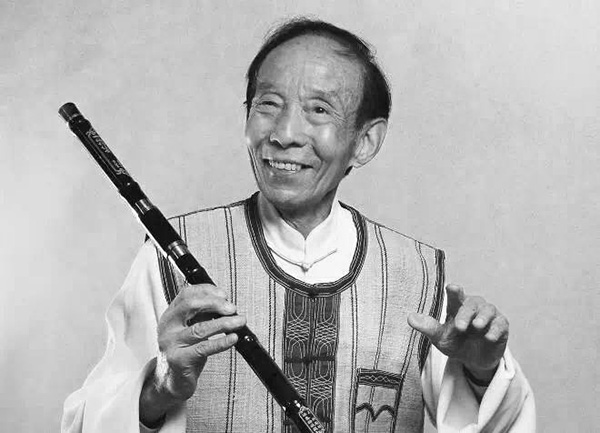 Lu Chunling, the renowned dizi (Chinese transverse bamboo flute) soloist and former professor of Shanghai Conservatory of Music, died in Shanghai on May 22 at the age of 97.
The musician gave his last performance in Shanghai around this time last year, when the Conservatory held an art festival, which ran between May 28 and June 2, commemorating Lu's 90th anniversary as a dizi soloist.
The self-taught musician, who was born in Shanghai and once worked as a trishaw driver, until 1952, when he joined in a local folk ensemble in Shanghai and performed as a professional musician.
Lu is considered a master of performing the southern Chinese style of dizi and toured nearly 80 countries to promote Chinese folk music. Among his works is well-known folk tune, Flying Partridge.
He is perhaps most famous for being a longtime member of a Jiangnan sizhu music performance quartet, where he played alongside Zhou Hao, Zhou Hui, and Ma Shenglong.