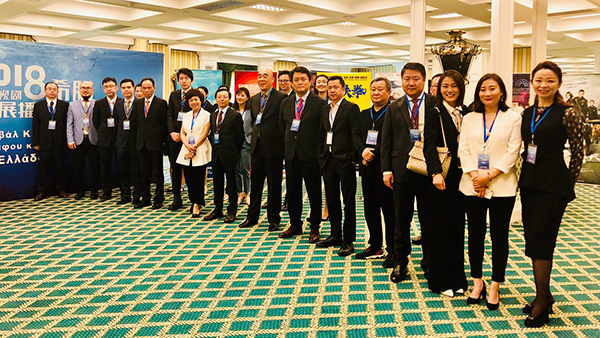 Chinese blockbustersThe Taking of Tiger MountainandYouth, as well as 24 other popular Chinese movies and television shows will air toEuropean audiences as part of the annual cultural exchange event entitled Beijing Excellent Films and Television Productions' Overseas Exhibition Season.
The 2018 event kicked off in Athens on May 9, and will run for up to six months.
First launched in 2014, the event hosted by the Beijing Municipal Bureau of Press, Publication, Radio, Film and Television has exhibited more than 100 Chinese films and television productions in the United Kingdom, France, Russia and some countries in Africa.
This year's lineup includes six television dramas, eight documentaries, three animated series, seven movies and two promotional flicksfor the 2022 Winter Olympics, which will be held in Beijing.
Attica TV in Greece, which reaches 90 percent of the country's television audiences, and London-based Propeller TV, which covers more than 30 million families in 45 European countries and regions, will broadcast the Chinese productions.
Highlighted movies will include the hit comediesNever Say Dieand The Ex-file: The Return Of The Exes, while selected television proidcutions will include Princess Agents, which chronicles the rise of a slave into a military legend, Beijing hutong-themed Qingman Siheyuan(Love in a Courtyard) and The Young Doctor.
For those who prefer documentaries, they can learn more about Chinese history and culture through shows like Masters in the Forbidden City, A Bite of Beijingand A Century with Cars.