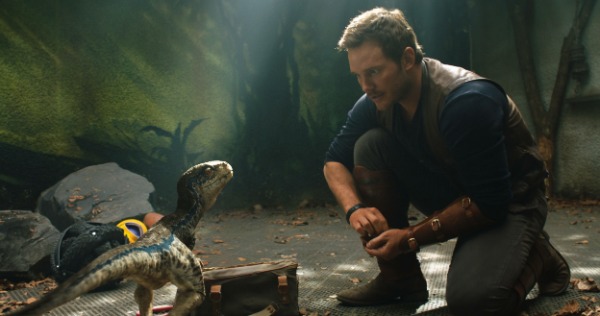 The special effects team behind Jurassic World: Fallen Kingdom has created a visual feast with the fifth installment of the dinosaur-themed franchise. Xu Fan reports.
In a dimly lit hall, the stage is decorated like a soon-to-erupt volcano. Suddenly, the roars and growls of dinosaurs rattle the floorboards. Then, under the direction of Spanish filmmaker J.A. Bayona, Chris Pratt and Bryce Dallas Howard began to run, feigning outright panic.
As one of the more interesting moments of their recent promotional tour in Shanghai, the stars were performing an epic sequence from the upcoming movie Jurassic World: Fallen Kingdom, much to the delight of the audience of screaming onlookers, which was mainly comprised of domestic movie fans.
With more dinosaurs than the past four films in the 25-year-old Jurassic Park franchise combined, the fifth installment will open in Chinese mainland cinemas on June 15, a week earlier than its debut in North America.
When the first installment Jurassic World was released in 2015, it became the first movie to take in more than $500 million at the global box office on its opening weekend, with a considerable haul coming from China.