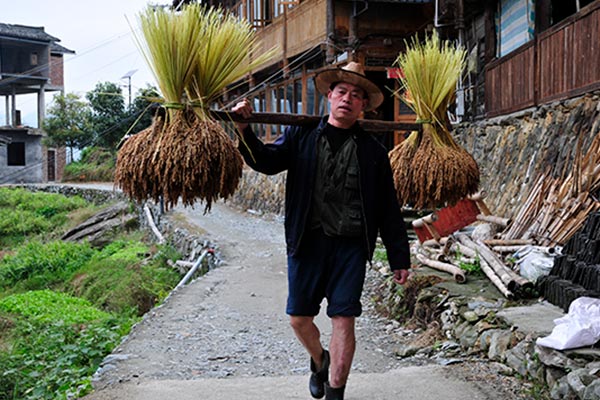 The website of the Oxford English Dictionary describes an "ecomuseum" as an interdisciplinary museum that presents "the history and heritage of a particular community or region in the context of its society, culture and natural environment".
In 1971, two French museologists coined the term "ecomuseum" and put forward its definition. It was introduced into Chinese academic circles via a magazine in the 1980s.
China's first batch of ecomuseums were established in the late 1990s in Guizhou province, with counterparts in the Guangxi Zhuang autonomous region opening soon after.
Each ecomuseum in Guangxi has an exhibition hall that features collections from local villagers, ranging from traditional attire to everyday items.
In 2012, a group of ecomuseums and exhibition halls opened across Anji county in East China's Zhejiang province-a more economically advanced region than the two original locations.
Besides the three major large-scale ecomuseums, there are also ecomuseums in other parts of China, such as in the Inner Mongolia autonomous region and Yunnan province.
"The whole community, including architecture and residents, is an ecomuseum. Many people are not clear about the concept and often mistake the exhibition hall for the ecomuseum," says Gong Shiyang, deputy curator of the Anthropology Museum of Guangxi, a traditional museum that advises 10 other ecomuseums across the region.
As he explains, exhibits in a traditional museum can come from other places, while in an ecomuseum, all the exhibits are deeply rooted to their native regions.