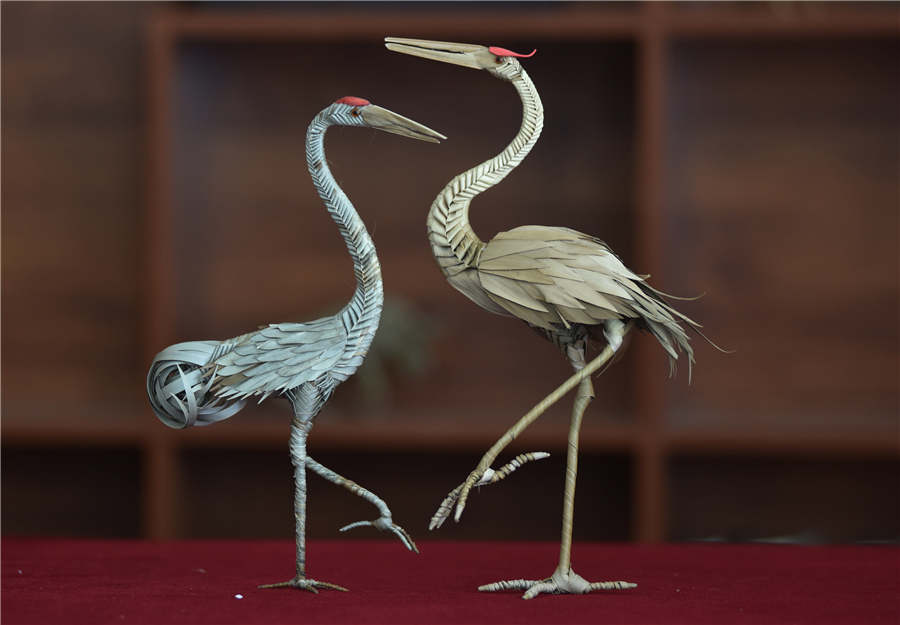 A craftsman this week exhibited his straw-plaited artwork to highlight the traditional folk art. The exhibition took place at a residential community in Zhangjiakou in the Hebei province.
The straw plaiting technique itself was listed as a national intangible cultural heritage in 2008.
Craftsmen adopting the technique use flexible, dried stalks from crops such as corn skins to make goods such as baskets, hats, and animal figures.
Han Liuye, 39, learned the skills of plaiting straws when he was a child in the village of Liugou in Zhangjiakou.
In recent years, Han has focused on promoting the craft to the public.