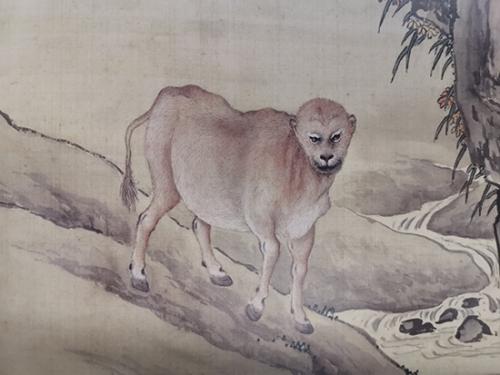 It's easy enough to search for rare birds and exotic animals on the internet, or head directly to the zoo to satisfy your intrigue. But if Emperor Qianlong (1711-99) of the Qing Dynasty wanted to discover more about these fantastical creatures, he'd have to rely on picture albums.
A recently published children's science book series, The Natural History in the Palace Museum, collects images of these real and imaginary creatures that once mesmerized Emperor Qianlong.
The series, jointly published by the Forbidden City Publishing House and CITIC Press Corporation, consists of three books that are respectively focused on beasts, birds and marine animals. The trilogy is based on the ancient animal books written and edited by scholars and painters of the Qing Dynasty (1644-1911).
The books were not only loved by the emperor himself, but were used as an introduction to animals and birds for his princes and princesses.
Many of these works look humorously unlike how we now understand the animal kingdom, but it nevertheless captures the unique landscape of the time, and shows how an interest in science and art can come together with a little imagination.