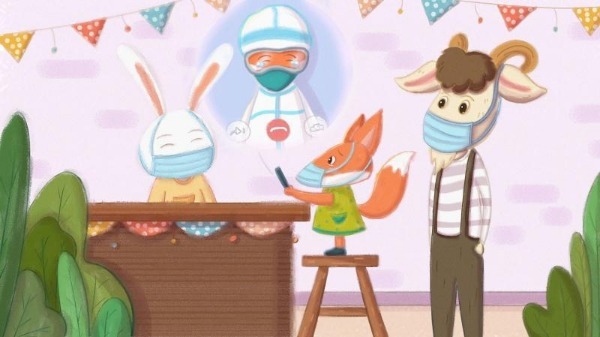 An original audiobook, Virus is Coming, produced by the National Center for the Performing Arts, was released on streaming platforms, including podcast app Himalaya FM and music streaming service NetEase Cloud Music.
The 20-episode audio program, geared to children aged 3 to 8 years old, tells stories about animals living in a forest, which is suffering from a virus attack. In each episode, which lasts about six minutes, the animals help one another get through difficulties and fight against the virus.
According to Yu Tiantian, the audiobook's writer, the idea was inspired by stories she shared with children in her family, which were well received. Information about novel coronavirus has been mixed into the stories, which is educational and entertaining.
"For many families, this spring is special because the children cannot go to school because of the viral outbreak. We want to let children learn about the virus, to respect human life and to learn how to deal with their relationships with their parents, with themselves," said Yu, a member of the NCPA's acting team. The NCPA acting team recorded the stories.