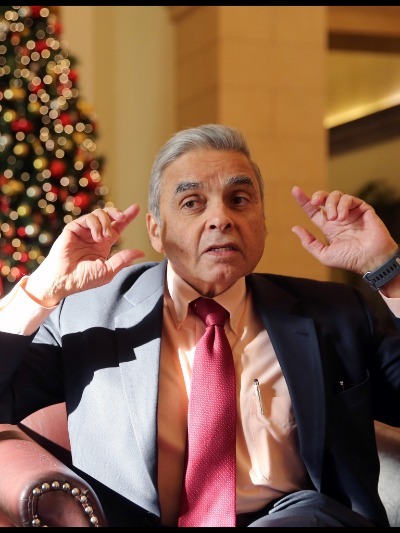 Kishore Mahbubani insists Western commentary on China fails to acknowledge that Chinese people are experiencing the biggest rise in their living standards in the past 4,000 years.
The 71-year-old academic from Singapore, regarded as a leading thinker in Asia, says China's economic progress since the reform and opening-up in the late 1970s is a big fact just to ignore.
"All good newspapers should make a distinction between fact and opinion. But Western newspapers often don't. Ideology too often overcomes facts," he says.
"It is fine for them to say they don't agree with the ideology of China but whether or not the Communist Party of China has succeeded in improving the living standards of people is just a simple empirical issue."
Mahbubani, a former diplomat who held the post of president at the United Nations Security Council earlier, is currently very much the focus of international attention. His new book, Has China Won?, has attracted major reviews. The Economist even devoted a cover story to its theme, as well as getting him to write a rare bylined column in the magazine.
"I wrote this book now because I fear a major tragedy unfolding in the form of a major geopolitical contest between the United States and China, which I believe is completely unnecessary," he says.
He says he believes the COVID-19 pandemic has only served to demonstrate that the United States and China have much to gain by working together, even though it has instead heightened tensions.
"In traditional strategic thinking, the enemy of my enemy is my friend, so the United States could have said the enemy of COVID-19 is China, therefore China is my friend now and we must work together to defeat it," he says.
"But this geopolitical contrast has gained so much momentum in American body politic that it's almost impossible for anyone in the US to suggest this."