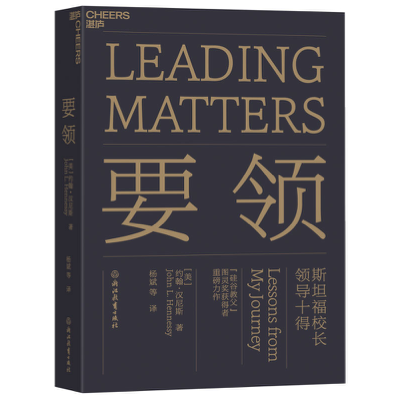 When thinking about their goals, leaders of any organization should consider two perspectives. First, when one leaves the office, has the organization become better? And second, can everyone in the organization contribute their part to building a better society? The latter, says John L Hennessy, former president of Stanford University and the author of the book Leading Matters: Lessons from My Journey, is a more magnificent and sublime goal, which any university or company should aim for in development.
Hennessy gave this opinion in a recent online launch of the Chinese translation of the book, joined by Yang Bin, director of the Leadership Research Center of Tsinghua University and one of the translators of the book, and Han Yan, founder of Cheers Publishing, which has published the book in China.
Today, an increasing number of organizations have become knowledge-intensive, centered on knowledge creation, so as a result, leaders cannot simply order members to carry out their plans, which cannot motivate them to proactively create high-quality products, Yang says, adding that Hennessy offers a new leadership type in the book for knowledge-intensive organizations -- that is, a university president-style leader.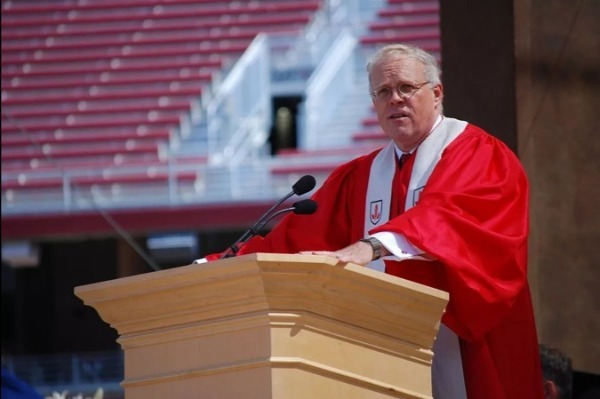 John L Hennessy [Photo provided to China Daily]
"Imagine what a president will do when he or she is leading an academic organization. It might not be a good way to carry out your orders, but might make your organization more creative," Yang says.
Hennessy agrees, saying that in such a leadership style, what a leader needs to do is to inspire every team member to create and to think out greater new ideas.
The key elements for leaders are authenticity and trust, Hennessy says, which are not easy to achieve.
It is really difficult to tell unpleasant truths, share unfortunate incidents, raise risky objections, mention shameful things, and talk about things that are rejected by mainstream society, he says, but it is better for the growth of the organization in a long run.
First, leaders need to build strong trust between them and the other people in the organization, so that the latter will be willing to follow them, he says, and during this process, everyone should be able to see and trust that the leaders can stay authentic, he says.
Teamwork is another keyword in Leading Matters. To truly improve a team's productivity, leaders need to inspire and encourage everyone in the team, rather than to threaten or scare them, Hennessy says.
He introduces four rules to build an efficient team in the book, including having every member in the team respect each other in order to achieve the same greater goal, not criticizing any idea when a project just starts, and questioning others with respect.