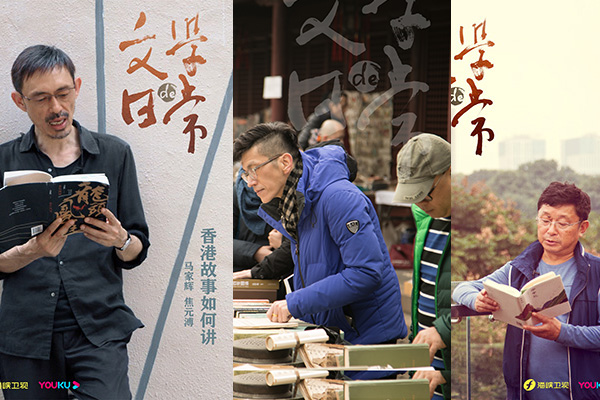 Director Wang Shengzhi says there was little to direct in his newly released five-part documentary.
A coproduction of mainland channel Straits TV and streaming platform Youku, the documentary on well-known Chinese authors debuted on April 16.
In Wenxue De Richang ("everyday life of literature"), an author is featured in each episode, with other guests-a literary critic, an artist and a writer-also speaking, while Wang is seen observing their conversations over two or three days.
"Each author has a different personality," Wang tells China Daily via phone. "But they have one thing in common-they all instinctively distance themselves from the camera because they don't want to 'act'."
He continues, "It took more time to persuade them to join the project than the shooting per se. Nevertheless, hearing their in-depth dialogues was very enjoyable."
Though Wang has a master's degree in Chinese literature, he says he's not competent enough to vein a fair dialogue with the authors. That's why he invited critics, artists and writers as guests in the documentary, whose understanding of literature and the spiritual world is roughly on par with the authors'.
"It enabled them to share their brilliant minds," Wang explains.
One episode is on Ma Yuan, 67, a novelist who rose to fame in the 1980s for his creative narrative skills. Ma left Shanghai in 2008 after being diagnosed with cancer and has lived in a small village of the Hani ethnic group in Yunnan province since.