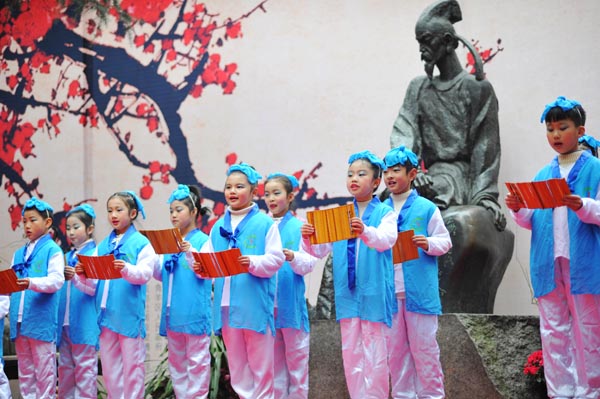 Documentary introduces the work of Tang Dynasty poet, Du Fu, to an appreciative Western audience, Zhang Lei reports.
The launch last month of the one-hour BBC documentary, Du Fu: China's Greatest Poet, raised heated discussions on the internet amid a greater call for worldwide mutual understanding and support in the fight against the COVID-19 pandemic.
British historian Michael Wood, one of the most popular documentary presenters in the United Kingdom, visited China to retrace the life of the Tang Dynasty (618-907) poet. Wood traveled from Gongyi, Henan province, Du Fu's birthplace, to Xi'an, Shaanxi province, the Tang capital where he rose to fame and spent most of his prosperous years, as well as visiting Chengdu, Sichuan province, where the poet pondered the great suffering of the people incurred by war and turmoil.
Despite being revered as the poet sage in China, an immortal figure in the Confucian heritage culture, Du has still remained largely unknown in the Western world. The producer completed an almost impossible task by narrating the life and highlighting creations of the poet in an hour to an audience that does not know him well.
The documentary not only provides Western viewers with an opportunity to understand Du's poetry, but also triggered a discussion on traditional Chinese culture.