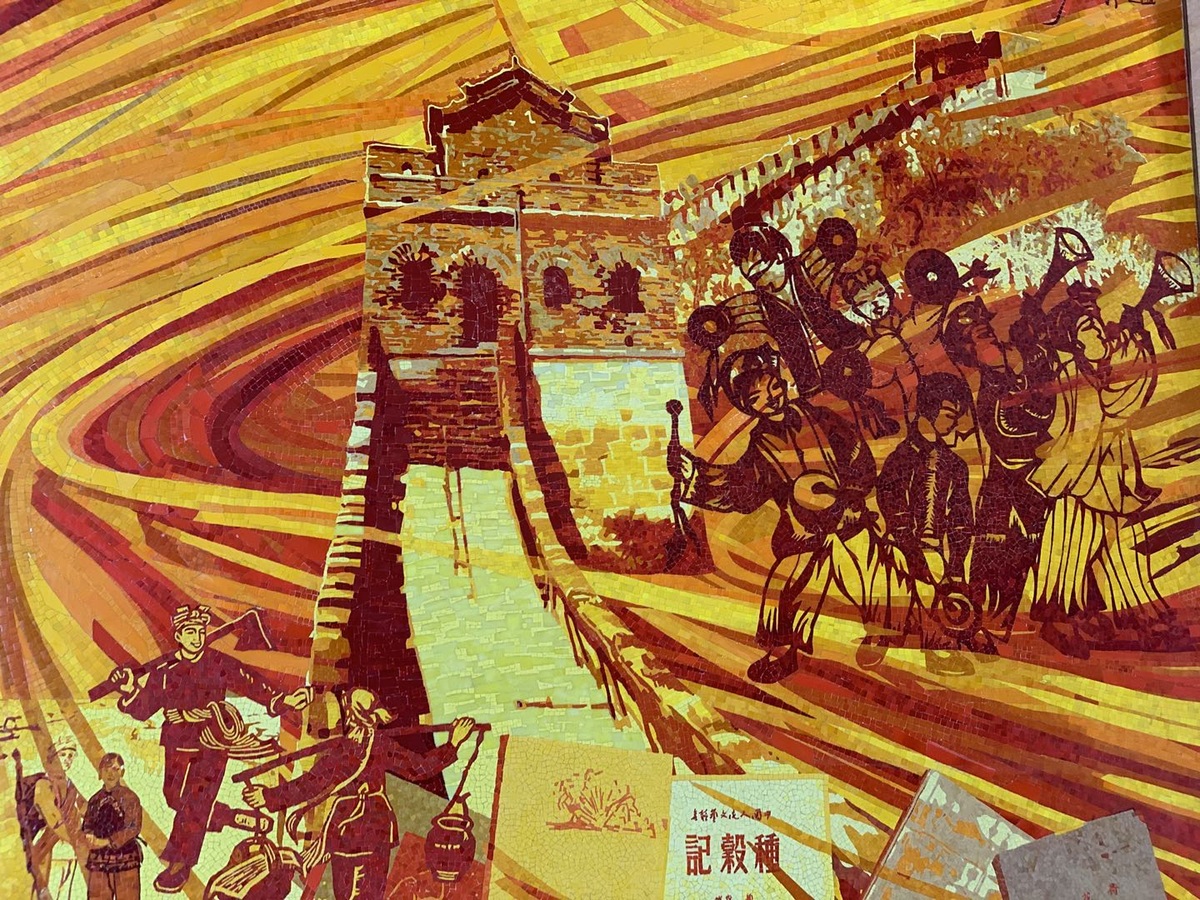 An 18.5-meter-long wall mosaic was unveiled in Yan'an, Shaanxi province, on May 23 to open a cultural hall in the city.
The work pays tribute to the long, rich history of Shaanxi and Northwest China as well as its critical role in the modern course of the Chinese people to pursue national independence, led by the Communist Party of China.
It was jointly created by Fan Di'an, dean of the Central Academy of Fine Arts in Beijing, and CAFA professor Bai Xiaogang.
The orange-and-gold work employs folk-art styles, including stone carving, paper-cutting and woodcuts popular in Shaanxi.