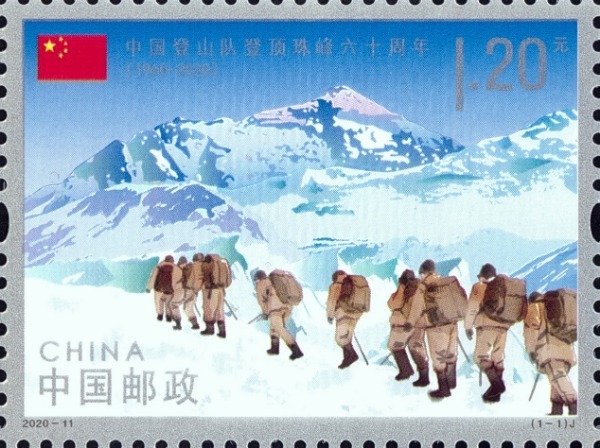 China Post issued a stamp on May 25 commemorating the first Chinese mountain climbers reaching the summit of Mount Qomolangma, known as Everest in the West, six decades ago.
The single stamp depicts a team of mountaineers heading toward the planet's highest peak. It costs 1.2 yuan (17 US cents).
On May 25, 1960, Wang Fuzhou, Qu Yinhua and Konbu became the first Chinese to surmount Qomolangma.
A team of Chinese surveyors and mountaineers reached its summit on May 27 to re-measure its height. The previous calculation in 2005 determined Qomolangma is 8,844.43 meters above sea level.