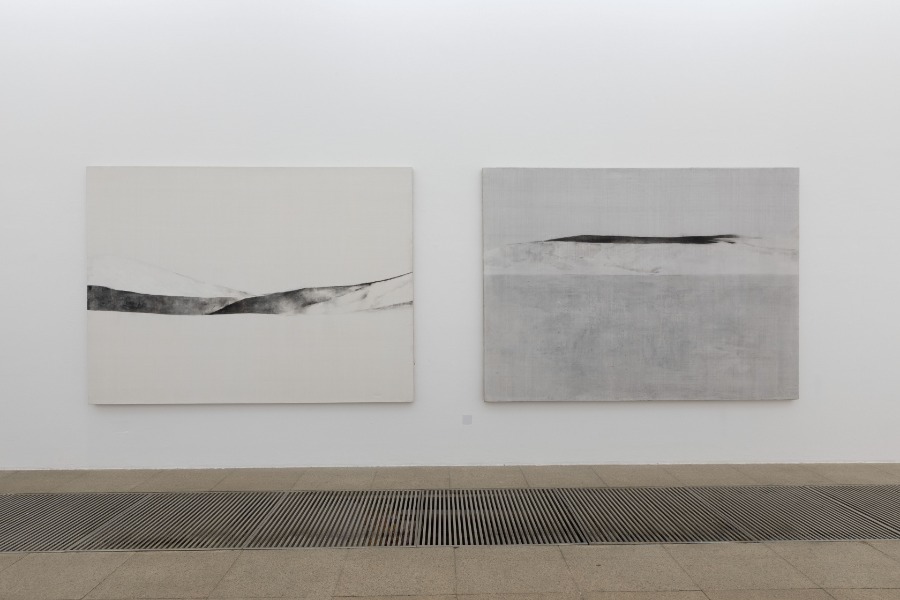 A modern interpretation of the essence of time-honored Chinese aesthetics and philosophy is at the heart of A White into the Blank, an ongoing exhibition through July 15 at Whitebox Art Center in Beijing's 798 art district.
On show are works by seven artists who reorganize the elements of four distinguished representatives of traditional Chinese art — calligraphy, mountains-and-water paintings, Song Dynasty (960-1279) porcelain and classical furniture designs that emerged in the Ming Dynasty (1368-1644).
The artists reinforce the aesthetic and philosophical outlooks embodied in these traditional forms but in a style of an entirely contemporary language of art, taking audiences on a journey back in time and then back to the present.
The works connect people with the thoughts of ancient Chinese intellectuals, and seek to ease anxiety and empower people in confronting the crises of existence.