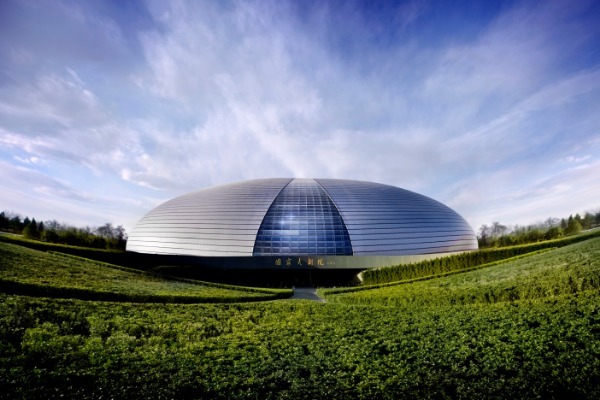 The National Centre for the Performing Arts will reopen on June 2, ending a nearly four-month closure because of the coronavirus pandemic.
From Tuesday to Sunday, 10 am to 4pm, audiences can buy tickets via advance online reservation with their identity cards. A daily limit of 600 people has been set. The ticket price is 20 yuan per person. With one identity card, an audience member can book three tickets at most. The body temperature of visitors must be checked before they enter. Other requirements include the wearing of face masks; a "green" QR code on visitors' mobile phones, indicating good health; and social distancing of 1 meter.
The museum's tour guide service has not resumed.