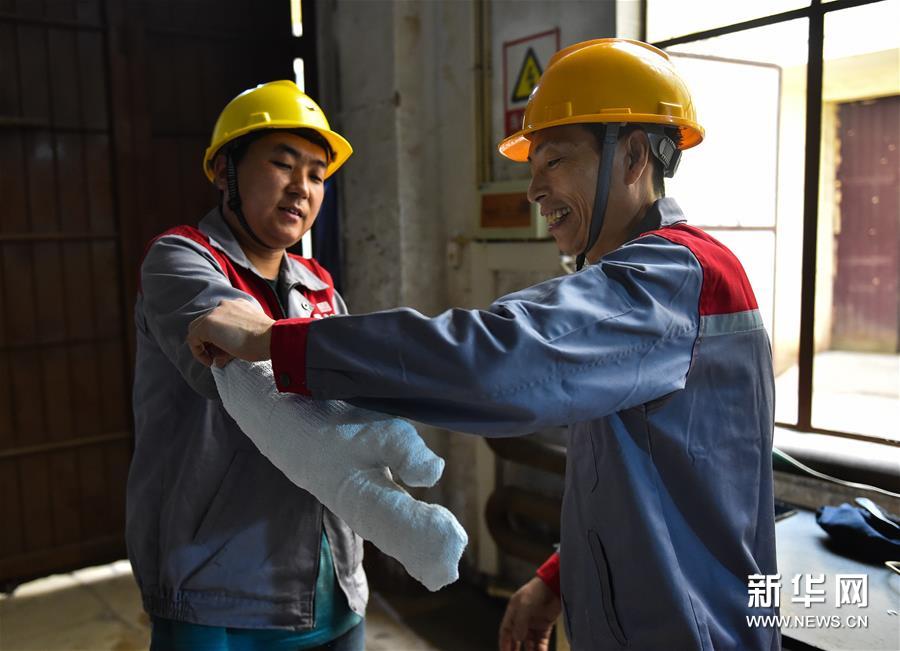 A Chinese saying goes like this, "There are three kinds of hard labor in human society: Blacksmithing, the pole boat and making tofu".
In spite of this, many people are still engaging in these fields. Guo Zhongping, a 52-year-old iron kettle craftsman, is one of them.
Based in Jin city in North China's Shanxi province, a place that famous for its exquisite handmade iron kettles since the Ming Dynasty (1368-1644), Guo still uses traditional methods passed down over the generations to make kettles.
Crafting a handmade iron kettle involves dozens of procedures, and some steps are very dangerous.
According to Guo, many young people are not willing to take on such a job.
"As long as someone wants to learn the craft, I will teach him or her. I wish I could pass down this traditional craft to the younger generations," he said.