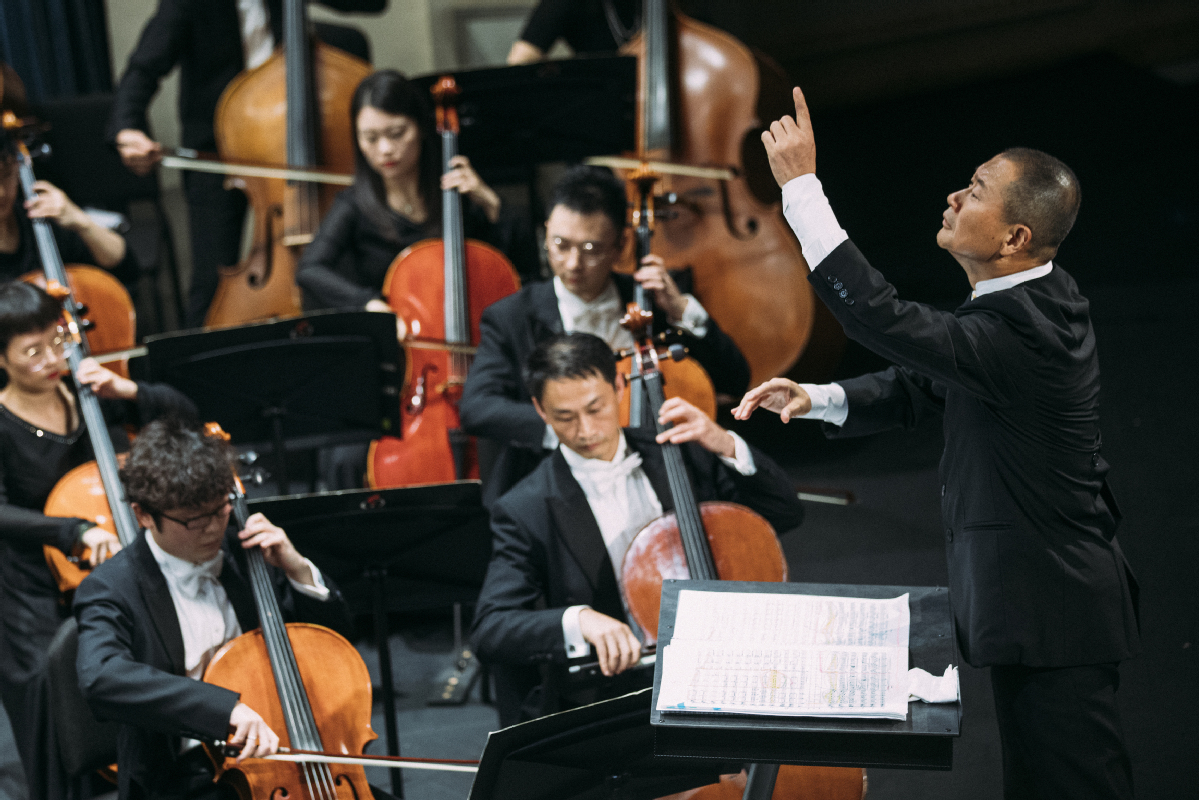 Love and life, two common themes amid the COVID-19 pandemic, have been integrated into the latest composition of renowned Chinese American composer and conductor Tan Dun.
Over half a year after it was first performed in February by the Antwerp Symphony Orchestra in the Queen Elizabeth Hall in Belgium, the work Prayer and Blessingmade its debut in China at a concert by Tan and the Shanghai Opera House Orchestra at the Shanghai Concert Hall on Sep 19.
The concert was held to celebrate the hall's reopening following a renovation and maintenance project that spanned a year and a half.
In February, the music was performed to extend love and care to the hardest-hit city in China, Wuhan, Hubei province, while the concert signals return and hope now," Tan said.
"It marks the return of music and home. It's performed for the Shanghai Concert Hall with 90 years of history and for humans across the world," he added.