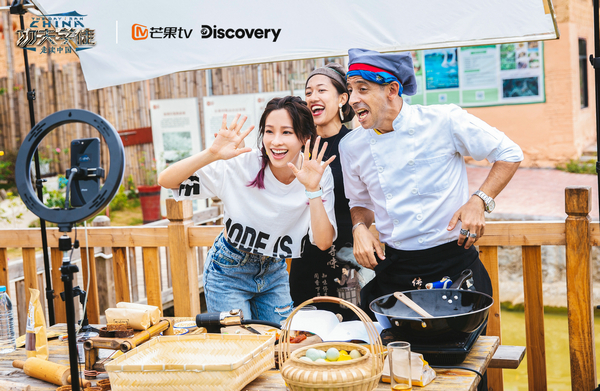 This is a reality show unlike any other. And the stopwatch is set to months not seconds or minutes. Shimmering rice terraces, stepping up from ancient valleys, provide a stunning backdrop. Pristine rural areas become hives of economic activity.
Ten people from different countries and various walks of life were selected to participate in The Day I Ran China, to experience firsthand the 21st century makeover of China's countryside.
In each episode, the participants from Italy, Mexico, the United Kingdom and other countries visit a rural idyll and compete in a series of challenges which are based on the venue's poverty-alleviation efforts.
In Zhejiang province's Songyang county, a collection of villages with iconic architecture from the Ming (1368-1644) and Qing (1644-1911) dynasties, the participants compete to assemble a wooden structure using traditional mortise and tenon joints without any nails.
With ancient buildings being repaired, villages in Songyang county have adopted new forms of business, including homestays, cultural industries and art studios, which help to stimulate the local economy.
"I think this is going to encourage more tourism within the area," says Saul Stollery, a 26-year-old participant from the UK, and also a Tsinghua University graduate. "If we can manage in a sustainable way, it will lead to more and more income and financial resources for the villages."
The show, produced by Discovery channel and the video-streaming platform Mango TV, has brought international participants to large swathes of China, including Yunnan, Guizhou, Sichuan and Hunan provinces, and the Inner Mongolia, Ningxia Hui and Guangxi Zhuang autonomous regions, to get a deeper insight into the rapid development of rural areas.
In a recent episode, participants traveled to Hunan province's Yizhang county where e-commerce prevails as the major way for local people to sell agricultural products.