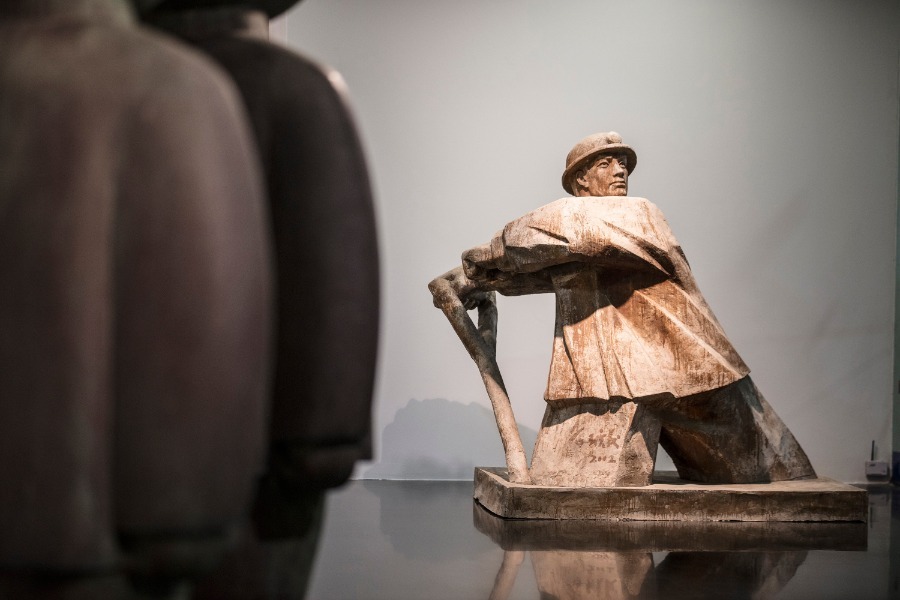 Eminent gallerist and collector Cheng Xindong is one of the first-generation sponsors of Chinese contemporary art who has introduced homegrown artists to the world and international artists to the home audience. His endeavors and assembly of art vividly reflect the globalization of Chinese art over the past three decades.
A Snapshot of Globalization, an ongoing exhibition at the Tsinghua University Art Museum until March 12, shows a selection of artworks in Cheng's extensive collection. On display are paintings, sculptures, installations, photos and videos by a lineup of leading contemporary artists from more than 10 countries.
It gives a review of the multi-faceted development of contemporary Chinese art that has marched to establish a distinguished vocabulary of its own while under the influence of world art. Also, the exhibition features international artworks to give a glimpse of how globalization influences the creation of artists across the world.