Nearly 100 pieces of authentic works debut at Legend Picasso Art Exhibition in Shanghai
传奇毕加索艺术大展在沪开幕 近百幅私人收藏真迹首度公开(组图)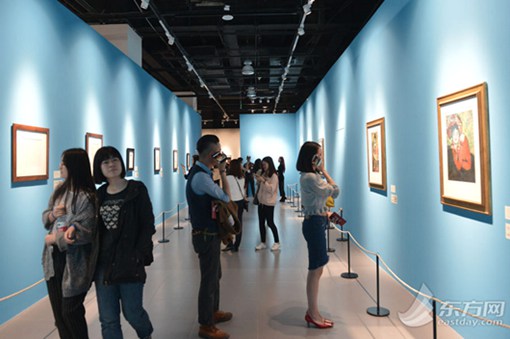 Radio 101 Legend Picasso Art Exhibition kicks off in Shanghai on Oct. 28, 2015, showcasing nearly 100 pieces of authentic Picasso's works collected by private collectors all over the world.
The exhibits cover oil paintings, prints, drawings, manuscripts, paper cuttings, sculptures, ceramics, etc., most of which first appear in China.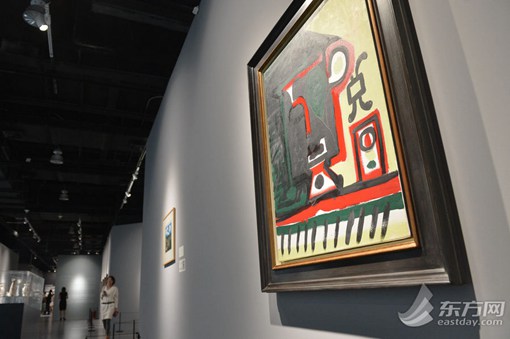 Visitors will have an omni-directional stereo experience of the artist's classic works in 6 periods when wearing the 3D devices.

Dozens of precious pictures showing the real life of Picasso are also on display here, which were taken by the photographer Edward Quinn.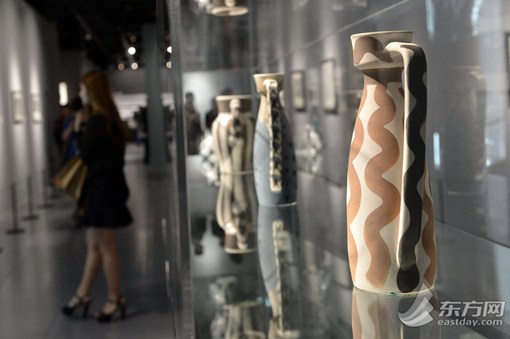 Besides, it is a new trial for the media Radio 101, a famed music radio in Shanghai naming the art exhibition. The radio hosts recorded the vocal guide for the exhibition. Viewers can hear the interpretation and selected music through scanning the QR code.
Located at the Global Harbor Museum (4th floor, No. 3300 Zhongshan Road North, Putuo District), the art show will run through next January.
Chinese version 中文版 >>

"动感101传奇毕加索艺术大展"10月28日起在上海拉开帷幕。据悉,此次展览汇聚了来自全球各大洲私人藏家的近百幅毕加索艺术真迹,艺术形式横跨油画、版画、素描、手稿、剪纸、雕刻、陶瓷等,其中大部分作品都是首次在国内公开亮相。
展览还采用了虚拟现实技术的结合,观众只要戴上特质的3D设备,就能全方位立体欣赏毕加索六个时期的经典作品。数十幅由摄影师爱德华·奎因所拍摄的记录毕加索真实生活的珍贵图片也在现场展出。
本次艺术展也开创了媒体冠名艺术展的先河。动感101作为沪上知名的音乐广播节目,这次与艺术展的跨界合作是一次尝试与突破。动感101的主持人也是献声艺术作品配音导览。观众只要扫描二维码,就能聆听各位主持对毕加索作品的语音解读以及动感101特别遴选的美妙音乐。
展览位于普陀环球港博物馆,将持续至明年1月。