May 18th is the International Museum Day, let's enjoy it! But do you know how many museums are there in Shanghai except the Shanghai Museum? Come and have a look with us.
Shanghai Pen & Ink Museum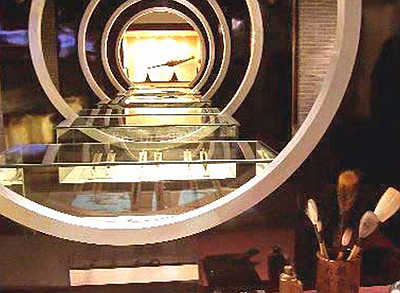 Shanghai Pen & Ink Museum is located on Fuzhou Road, one of the most famous culture streets in China. It is a theme museum on exhibition, collection and research of pens and inks. With the main line of the historical development and heritage of old brands like Zhou Hu Chen and Cao Su Gong, it demonstrates the development, traditional crafts and cultural connotation of pens and inks.

Last year, Shanghai Pen & Ink Museum has adjusted its exhibition rooms to meet the characteristics of a Shanghai style trade museum. The adjustment is generally welcomed by the audience and the museum has become a window of traditional Chinese culture and intangible cultural heritage. Though Shanghai Pen & Ink Museum is rather small, it is compact and abundant. Nearly every exhibit has a touching story behind it. Really a good tour!
On May 18th, Shanghai Pen & Ink Museum will open from 9:30 to 21:00 (stop entering at 20:00). Liu Chan, Liu Haisu's daughter will give a lecture "Truth & Ocean: Painting & Calligraphy Art of Liu Haisu"; Wu Yuanjing, grandson of Wu Hufan will give a lecture "Meijing Study: Art & Life of Wu Hufan".
Address: No. 429 Fuzhou Road, near Fujian Zhong Road.