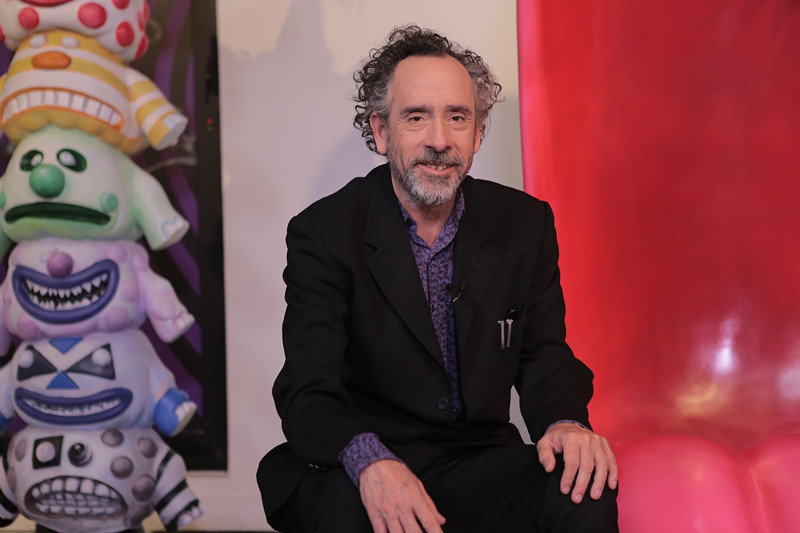 Director Tim Burton enjoyed very much his last week's stay in Shanghai – a city he has visited ten years ago. In the summer heat, he celebrated with fans the opening of his art exhibition at Lafayette Center and signed 400 copies of his book "The Art of Tim Burton".
As a talented American film director, Tim Burton created so many fairytale movies, including "Alice in Wonderland", "Batman", "Edward Scissorhands", "Sleepy Hollow", "Planet of the Apes", "Big Fish", "Charlie and the Chocolate Factory", etc. Recently, his "Alice Through the Looking Glass" was just on screen in China. And his new film "Miss Peregrine's Home for Peculiar Children" is going to be shown this September in North America.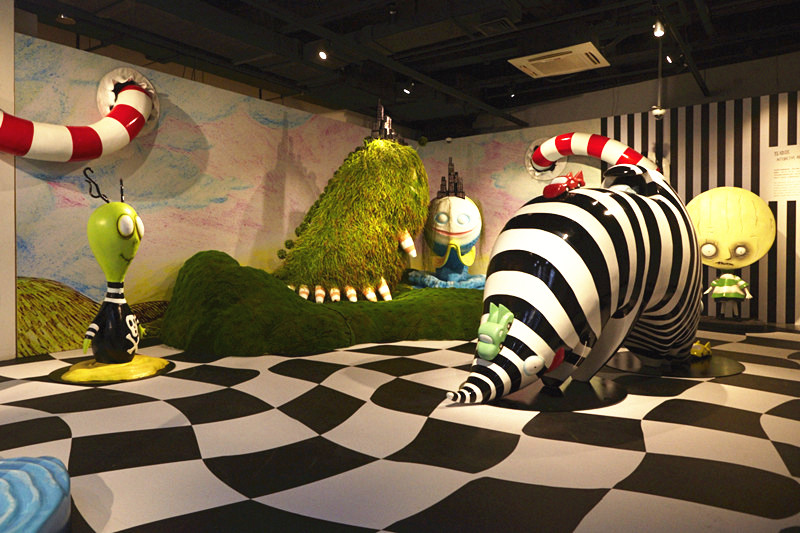 Throughout his career, he has taken on various roles such as director, illustrator, photographer, writer, etc. "I have been very lucky. I was never a good speaker, so I always communicated through drawings and it was the clearest way." said Tim Burton, "I first started out at Disney as an animator and there I did drawing, composing the shots, shooting and editing. So film is a very lucky medium for me, because it incorporates everything."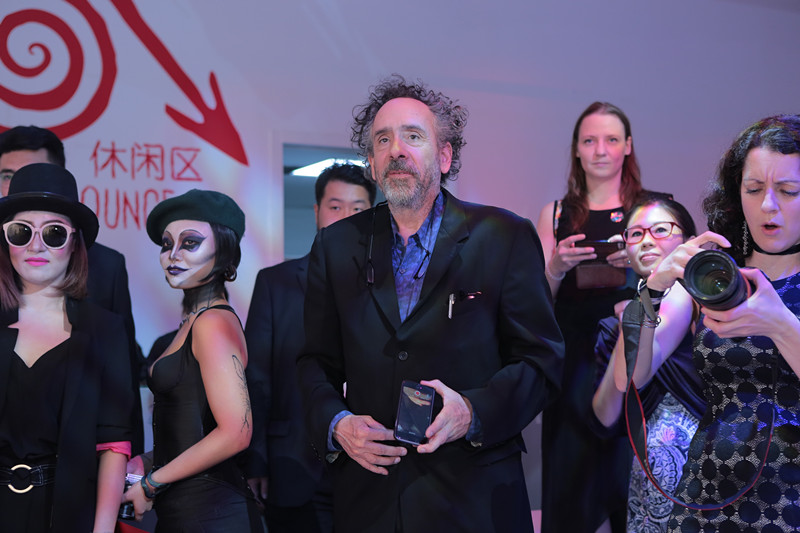 Tim Burton has involved very much with Chinese culture recently and we even see various Chinese elements in his "Alice Through the Looking Glass". He has met a few Chinese actors and actresses over the years. "I found them very compelling and very strong. The Chinese films I have seen have a sense of art and design that is very beautiful. I have been indirectly inspired by that." said Tim Burton.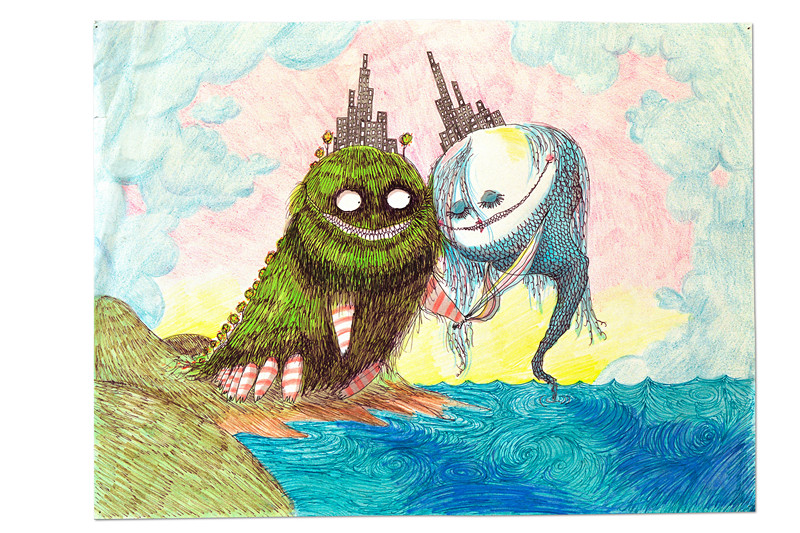 Q: Why did you choose Shanghai as the first China stop for your exhibition?
A: I have been to Shanghai once about ten years ago. At that time, I needed to make a film and Shanghai is an amazing city.
Q: As an artist, which pieces you have created are most meaningful to you?
A: I never really consider myself as a great artist. I just always like to draw. I worked at Disney many years ago. They just let me sit in a room for a couple of years and draw whatever I wanted to draw, so it's a very personal thing to me. Drawing and everything you do there is something meaningful and personal.
Q: People often regard your films as adult fairy tales, what do you think of that?
A: I think that's an accurate description because I have always loved. I grew up watching monster movies and horror movies, which I felt were like fairy tales and I think this always spoke to me. Something about that is symbolism - the beauty and the magic which helps me work with film and start making modern fairy tales.
Q: You have worked with many actors before and frequently collaborate with Johnny Depp. Can you share your experience working with him?
A: I like actors who like to change and transform to other things. When I first met him in the film "Edward Scissorhands", there is something like that in him. That's why I like old monster movie actors, because they transform into different characters or creatures. He is somebody I really love working with because he doesn't care how he looks. He wants to become weird characters and I like that.
Q: What are your expectations for the "The World of Tim Burton" Shanghai exhibition?
A: I don't know, I mean it's amazing to see. It's amazing to come to a city like this, a country like this. So it's a very surreal experience for me. Which I love, I love amazing experiences.