"You have interpreted the secrete play in the human heart…They hope to restart, once they finish."- Jean Genet "Le Belcon"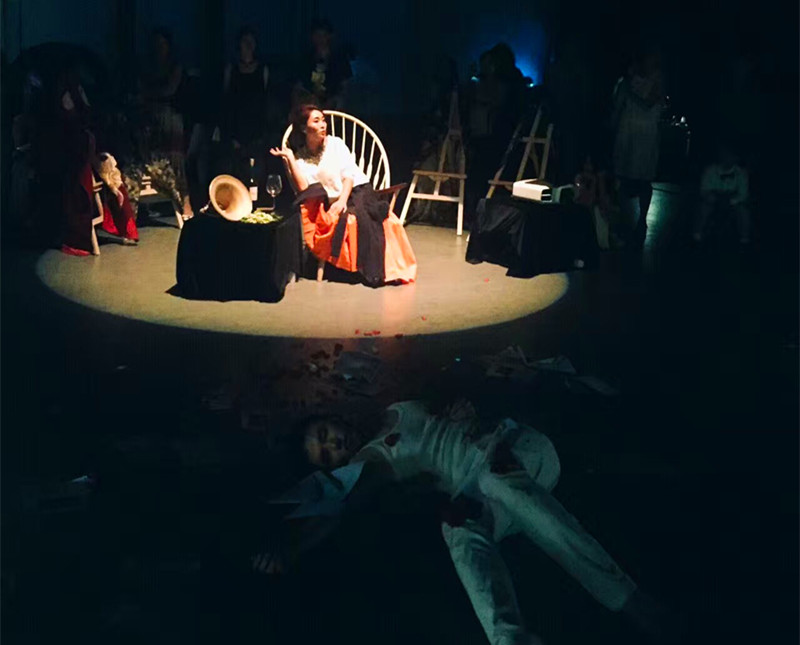 Shanghai July 8 - On the 60th anniversary of French avant-garde playwright Jean Genet wrote his master piece "Le Balcon", an adaption "Au Balcon" by Uncertainty Theatre premiered yesterday at Shanghai Power Station of Art. The play will be on stage on July 8-9.
It was a theatre with no stage and no seats. The actors and audience were walking around in a closed room. With a sound of gong, the play began and the audience gathered in a circle around the actors. While the scenes changed, the audience moved and gathered around other actors. That was called "environment theatre" – a way of performance that the audience could involve into the play with zero distance among action, image, reflection and shadow.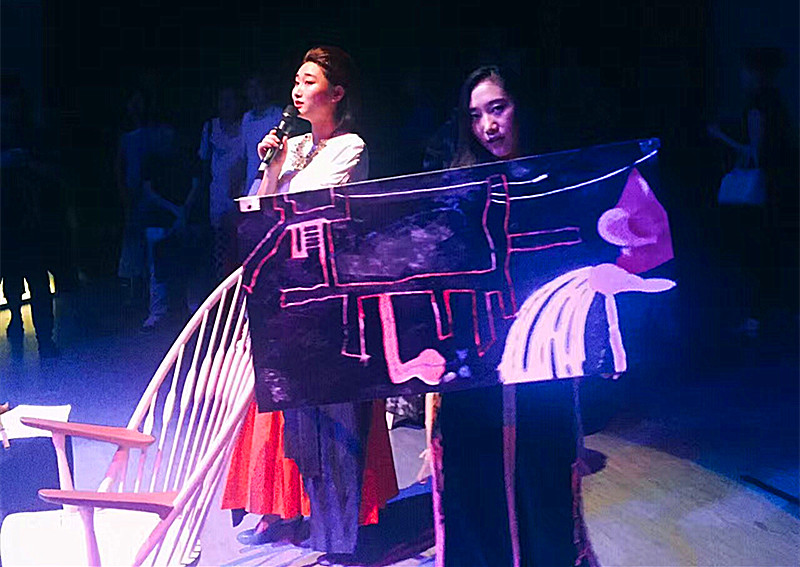 The room was called "Palace of Fantasy", where as Genet said "everyone is another man and all the other people". The play was about a revolutionary uprising in an unnamed city. Most of the action took place in an upmarket brothel that functioned as a microcosm of the regime of the establishment under threat outside. Another line of the play was the experience of the playwright Genet and his acrobat lover Abdallah Bentaga. Genet "himself" appeared and led the audience into another space and period.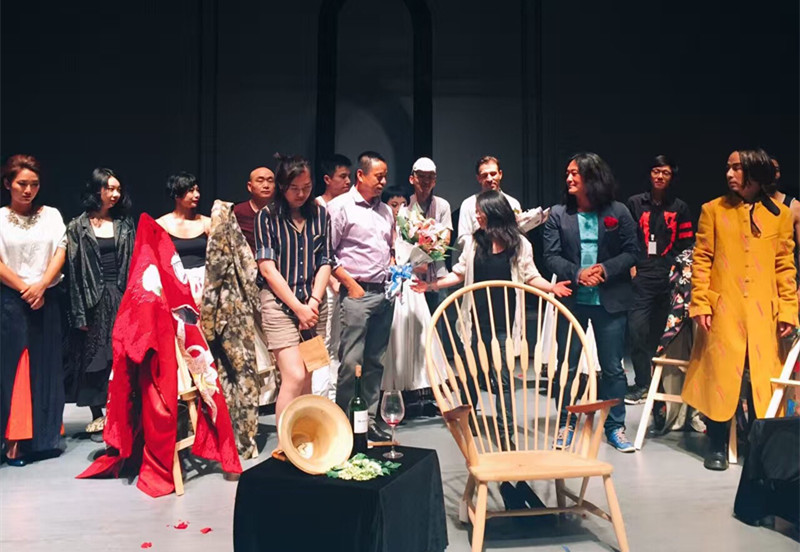 The stage space was designed by architect Chen Xudong and musician Li Jianhong and novelist Kang He also contributed to music and video. Between the scenes there was also a small auction of poet and free artist Han Bo's paintings. Director Gao Xiaoqin said, "It was a festival and boundless experiment. The artists, actors and audience were all part of the ritual. We would liberate the primary part of drama and release the nature of 'play'."
The original play "Le Balcon" was written by Jean Genet in 1956, which was the representative of Absurd Drama and was equally important as Samuel Beckett's "Waiting for Godot", Eugène Ionesco's "The Chairs", Harold Pinter's "Birthday Party", etc.