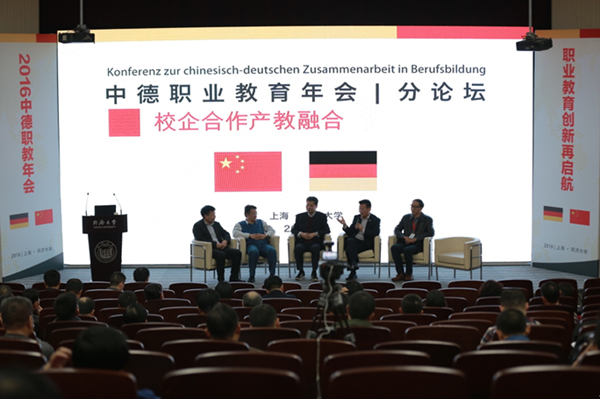 Shanghai, December 26- The 1st Sino-German Vocational Education Annual Meeting, focusing on disciplinary connotation construction, recently kicked off at Tongji University(TJU), attracting more than 500 authorities and vocational education experts from China's 210 colleges and universities.

The annual meeting, co-organized by the Vocational Education Center of the Ministry of Education and TJU, invited Wu Zhiqiang, President of theSino-German Educational Alliance and Vice Principal of TJU, to give a speech at the opening ceremony.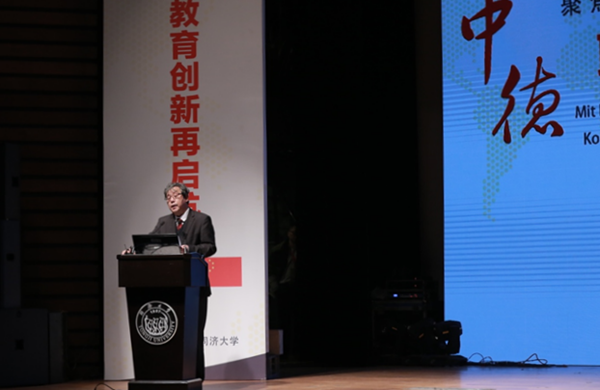 Wu first outlined the "Sino-German Cooperation Program of Action"jointly issued by the two governments, the "China Strategy" formulated by the German Federal Teaching and Research Department and the "German Strategy" by the Chinese Ministry of Science and Technology. He then introduced the development of the Sino-German Educational Alliance as well as current key projects.

He emphasized the importance of establishing a comprehensive platform for study, communication and cooperation like that of the Educational Alliance. Wu also pointed out the new mission and connotations of Sino-German cooperation in vocational education against the background of "German Industry 4.0" and "Made in China 2025".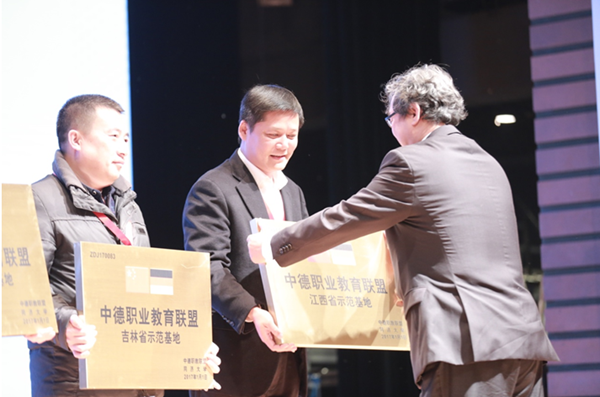 Keynote speeches focused on the "Sino-German Educational Alliance's platform construction and development" and "Exploration of cooperation potential to promote sustainable development".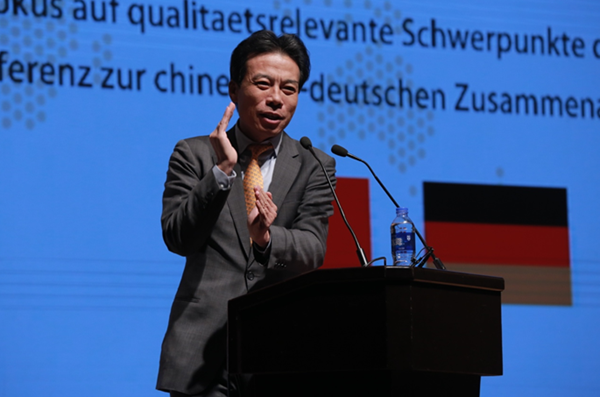 Tang Jun, Lifelong Honorary President of Microsoft China, was also invited to the annual meeting. He gave a keynote speech about "Industrial Development's Requirements for Applied Technical Skills" from the perspective of enterprises.

Experts and scholars also had in depth discussions during sub-forums about "University-Enterprise Cooperation and Production-Education Integration", "Applied Technology-based University's transformation" and "Sino-German Cooperation on Vocational Education".