Confucius Institute dean: essence of Chinese traditional culture, a fantastic start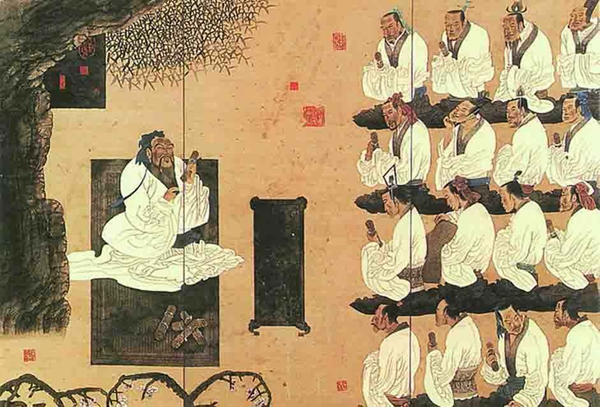 Shanghai, March 16- China, with rising international influence, is gradually attracting attention from the rest of the world. So is Chinese and Chinese culture.

Confucius Institutes in recent years have blossomed all over the world, gathering together both Chinese and western professionals who are committed to Chinese teaching and adding fresh energy to the cause of cultural exchange.
Peng Ying, a Chinese language teacher from Shanghai International Studies University was sent by Hanban to the Confucius Institute at the Oriental University of Napoli. She recently visited the famous Italian sinologist, Federico Masini and discussed the current situation of Chinese language teaching in Italy.
Masiniused to work at the Information Office, of the Italian Embassy in China, before being appointed Dean of the Confucius Institute at the University of Rome, La Sapienza.
A Sino-Italian Friendship Award was awarded to him due to his outstanding contribution to the language and cultural exchange between the two countries.
Many Chinese language learnersin Europe have no personalexperience of Chinese culture, which makes it totally different from teaching Chinese in China.
Masini considers it a good start to introduce them to the poetry of the Tang and Song dynasties and classical philosophy represented by Confucius and Mencius, which are the essence of Chinese traditional culture.
The history of cultural exchanges between China and the west, especiallybetween China and Italy is also an entry point.
The invention of some Italian words was influenced by ancient Chinese. Masini raised the word "seta" which means "silk" as an example.
He also pointed out thatEuropean teachers have always attached importance toliterature appreciation to improve the quality of foreign language teaching.
Documentaries, movies and literary works are often used to introduce Chinese culture in modern times. Red Sorghum filmed by Zhang Yimou and some works of Mo Yan, according to Masini, have been adopted by Chinese literature teachers in Italy as important resources, which support appreciation of the culture.
Westerners have their own traditions and characteristics of literature appreciation. Masini pointed out that they are more likely to acceptmixed works with both positive and negative information.
Teachers are also willing to choose essays as teaching materials from Chinese renowned contemporary writers for senior language learners to understand and do translation.
Insightful Chinese literary works can at the same time promote both Chinese and Italian students to better understand their native languages. Translation talents also can be cultivated in this way, said Masini.
Notably, with both Chinese and Italian students in the same class, in Masini's view, a kind of complementary learning mode can be formedwith timely discussions and cooperation which is beneficial to their language studies.
* Thanks Peng Ying for providing discussion details.