Stanford Prof. to present American innovative class
斯坦福教授来华还原"美式"创新课堂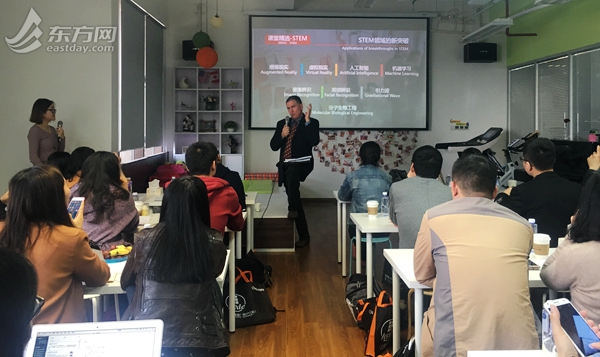 东方网记者姜文然3月28日报道:随着旅游消费的不断升级,国际游学成了一个香饽饽。数据显示,2015年中国有1350万的学生出境旅游,预计未来5年游学市场仍将保持超过20%的高速增长。
Shanghai, March 28- With the continuous upgrade of tourism consumption, overseas study tour is becoming a hot choice. Statistics show that in 2015 13.5 million Chinese students participated in study tours in foreign countries. The market is estimated to remain a high-speed growth of more than 20% in the next five years.
"现在游学市场在供需两方都有改变,"达美国旅COO、达美教育负责人殷文琦指出,一是旅行方式的改变,研学团从原来"只游不学"或"只游少学",到"少游多学"的变化。
Both supply and demand sides of the study tour market have changed a lot, according to Yin Wenqi, COO of Damei International Travel Service, on the one hand, parents expect their children to learn more from the study tour, rather than just for a tour and sightseeing.
"二是,从原来寒暑假两个固定的时间点逐步转向全年,"越来越多中国孩子不参加中国高考,去适应美国教育体系,更加深度体验当地教育资源。"
On the other hand, the time of the study tour also has changed from the original winter and summer vacation to the whole year. "Those Chinese students who decide not to take the domestic College Entrance Exam are hoping to have an in-depth experience of the foreign education model."
昨日,为了让中国孩子体验更纯正的国际游学项目,达美教育特邀"五真游学"项目斯坦福课程导师组组长Kyle教授与学子导师组组长Sophia来华,与中国教育同行面对面交流。
In order to attract more Chinese children to experience the authentic international study tour program, Damei Education yesterday specially invited Prof. Kyle from Stanford University and mentor Sophia to Shanghai to face-to-face communicate with Chinese education counterparts and parents.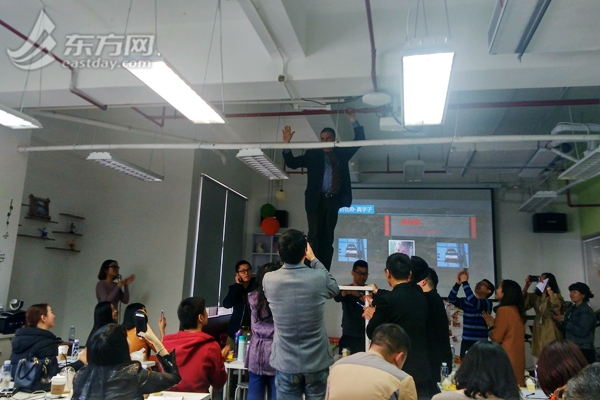 Kyle教授还在现场还原斯坦福大学首创、风靡欧美的《Design Thinking设计思维》课程和破冰拓展等实践内容。
At the scene, Prof. Kyle presented the popular Design Thinking course which was initiated by Stanford University as well as some ice-breaking interactive teaching practice.
据介绍,此次达美教育主推的"五真游学"项目——"学在斯坦福,住在硅谷"顶尖名校体验14天,将在2017年全年营地开放,面向6岁以上的中国学生。其"五真"分别指"真老师","真学生","真宿舍","真课程"以及"真证书"。
Prof. Kyle also introduced that the two-week overseas study tour "Study at Stanford and live in Silicon Valley" welcomes Chinese students over the age of 6 throughout 2017.