足不出沪 旅博会带你玩转全球 出境游翻译助手引关注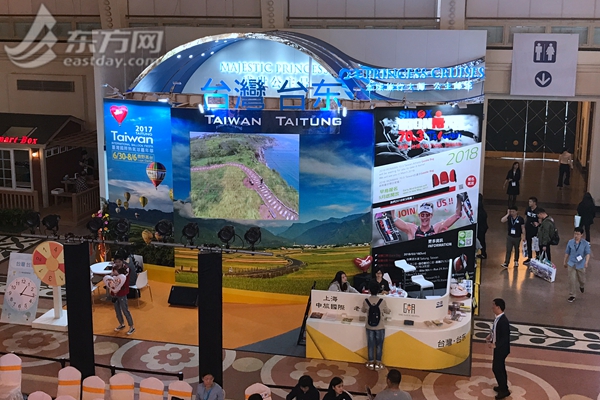 东方网记者姜文然4月20日报道:一年一度的上海世界旅游博览会今天在上海展览中心开幕。记者探营发现,台湾台东县带着各种丰富的旅游资讯、多元活动以及热情的原住民歌舞表演来沪,首次独立参展。
Shanghai, April 20- The annual Shanghai World Travel Fair opened at the Shanghai Exhibition Center today. Taiwan's Taitung County, independently participates in the fair for the first time, bringing visitors its rich tourist information and enthusiastic aboriginal performances.
入选"2016年亚洲十大最佳旅游景点"的台东县,拥有丰富海洋资源和天然美景,更拥有很多"台湾第一"。据台旅会上海办事处洪志光组长介绍,台东县拥有最长的海岸线、最好的空气质量,还可以看到最早的日出和最多的史前遗址。
The county, listed in 2016 Top Ten Tourist Attractions in Asia, has rich ocean resources and natural landscape. According to Hong Zhiguang from the Shanghai Branch of Taiwan Strait Tourism Association, you can see the earliest sunrise and the most prehistoric sites in Taitung.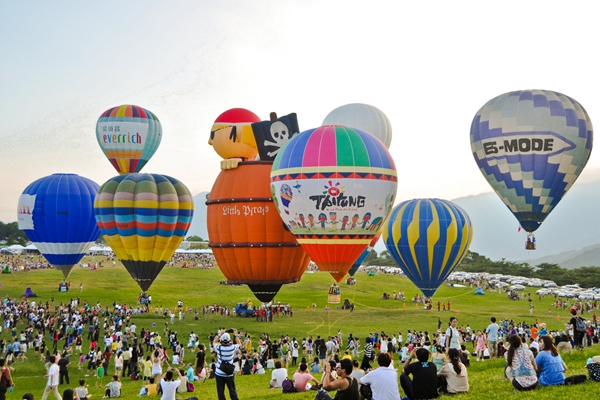 值得一提的是,台东县此次以"动感台东 热力升空"为主题,在旅博会上重点推介即将在台东举办的2017年台湾国际热气球嘉年华会。据悉,整整两个月嘉年华活动期间,还将推出更多元、更丰富的各项体验活动。
Notably, Taitung specially highlighted the coming 2017 Taiwan International Balloon Festival which will be held in Taitung. The two-month event will provide visitors abundant experience activities.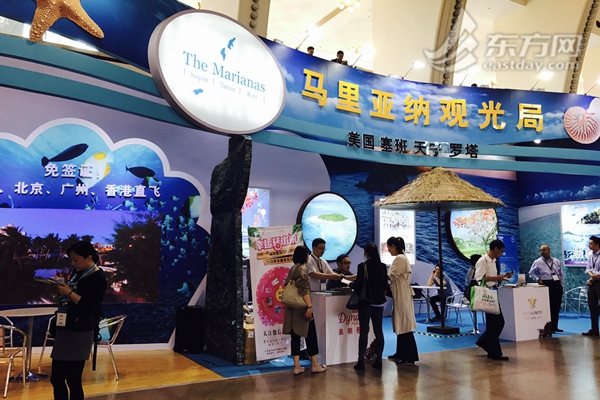 逛一次旅博会足以搞定一家人全年的旅游计划,除了台湾台东县,共有来自52个国家和地区的750家旅行商参展,给上海市民提供丰富多彩的旅游资源展示,更有花样繁多的旅途助手和必备产品供挑选。
Besides Taitung, the four-day fair attracts 750 exhibitors from 52 countries and regions, offering visitors a glimpse into diverse tourism resources across the world as well as various trip assistant products.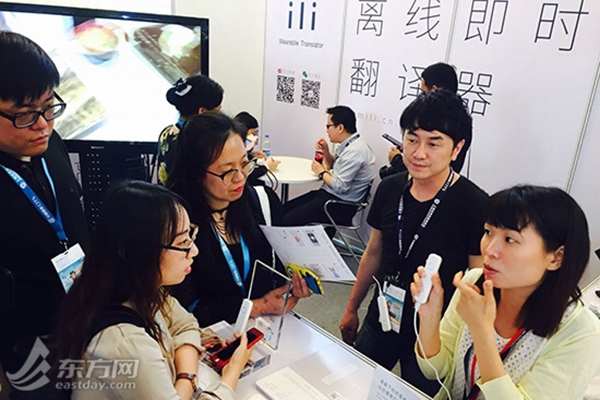 记者在旅博会上看到,一款出境游必备翻译器的展台前吸引了不少人围观。上前询问得知,该翻译器完全不需要网络环境,按下主按钮,录入声音,放开按钮,就可以播放翻译,支持中、英、日三个语种,最快可以实现0.2秒的瞬间翻译。
An offline wearable translator named ili is one of the most popular trip assistant products on exhibition. According to ili's producer Logbar Inc.'s Asian Sales Manager Ma Liangliang, the device currently support three languages: Chinese, English and Japanese.
据国家旅游局预测,未来5年中国出境游将超过6亿人次。在出境游火热的今天,如何在出境旅游时跨越语言障碍,成为中国游客的一大痛点。于是,来自日本的这群年轻的创业团队便瞄准了出境游翻译市场。
China's outbound tourists are estimated to exceed 600 million in the next five years, according to the National Tourism Administration's forecast. An important pain spot of these tourists is the language barrier.
"我们独立研发了STREAM技术,内置大量旅游常用词汇,包含购物、交通、点餐等常用句子,"据咿哩离线即刻翻译器中国地区销售总监马亮亮介绍,该可穿戴翻译器主要针对旅游场景,适合简单的单句翻译。
"So we independently developed the Voice Stream Translation System, internally installed mass tourism commonly-used words," said Ma. He noted that the translator is mainly applied to tourism scene and simple sentences.
"哪里有卖?多少钱?"马亮亮说,自早上博览会开馆以来,零售价是人们询问最多的一个问题,但目前此款翻译器尚不零售,仅在日本机场等地、以60元左右/天的价格租到。据透露,咿哩预计年内将进入中国市场。
"How much does it cost?" Ma introduced that the device can only be rent in Japan's airports for around 60 yuan per day. It will enter Chinese market within the year.