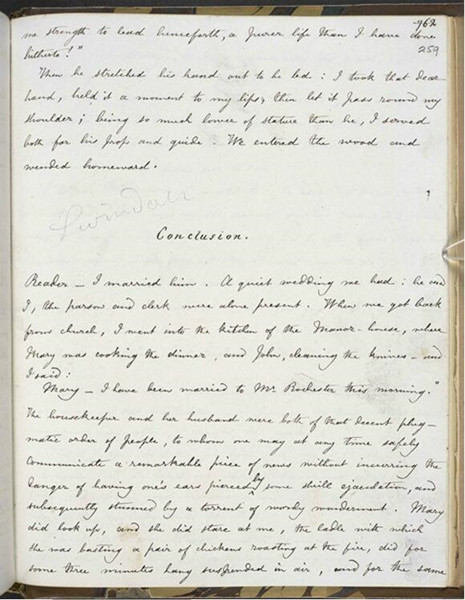 The ending of 'Jane Eyre' [Photo/British Library Board]
The manuscripts from Charlotte Bronte, D.H. Lawrence, Percy Beesea Shelley, T.S. Elliott and Charles Dickens will recently come to an exhibition in Shanghai hosted by the British Library and the Shanghai Library on March 15 – April 15. The event will provide the manuscripts, original drafts, letters and the Chinese translation, adaptation and related comments.
Alexandra Ott, the British curator of the exhibition said nothing is more exciting than seeing the first-hand manuscripts. The meticulous manuscript from Charlotte Bronte and the rush, messy drafts from Charles Dickens indicate the distinct creative ways of the writers.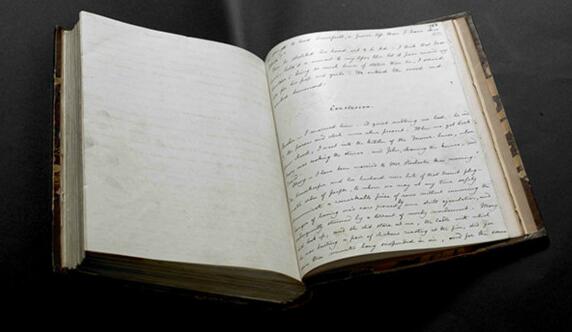 There are many fingerprints with ink and some pencil signatures of the workers on the manuscript. [Photo/British Library Board]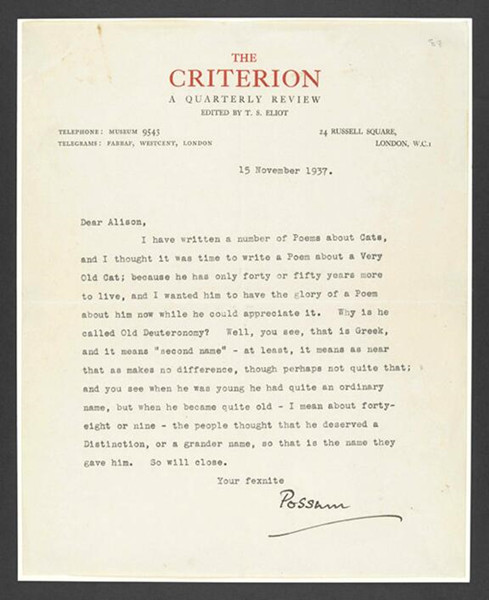 A personal letter from T.S. Elliott to Ellison Tandy [Photo/British Library Board]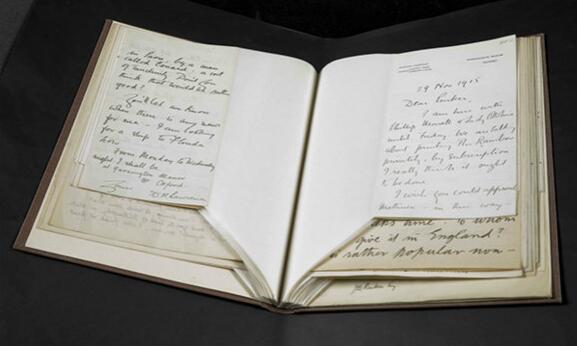 A personal letter from D.H. Lawrence to his publishing agent in London with a date of November 29, 1915 [Photo/British Library Board]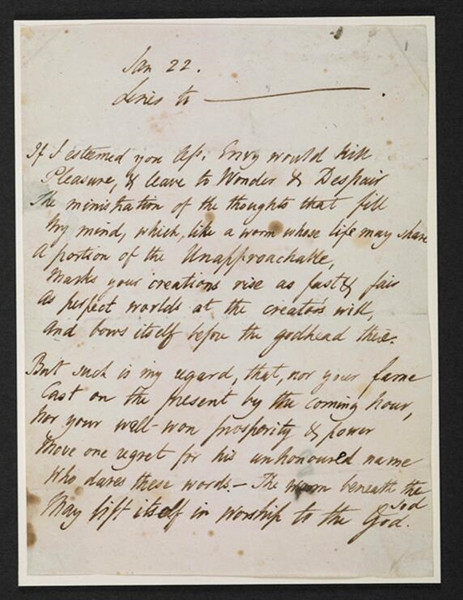 The manuscripts of 'Sonnet to Byron', written by Percy Bysshe Shelley in 1821-1822 [Photo/British Library Board]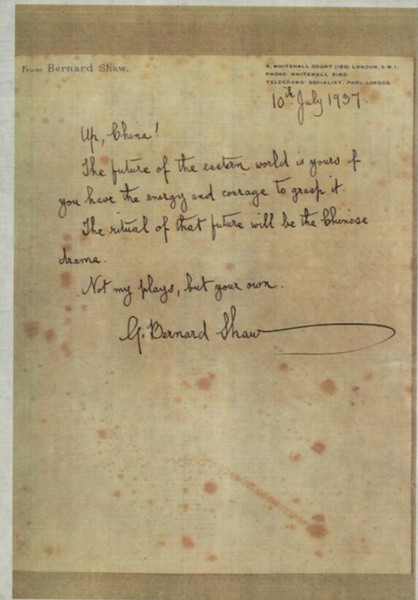 The inscription manuscript to George Bernard Shaw in 1937 by Huang Zuolin, a dramatist from Shanghai [Photo/Shanghai Library]