To commemorate 40 years of China's reform and opening up, an event featuring Shanghai culture kicked off at the United Nations in Vienna on 7 May, the 2018 UN Chinese Language Day.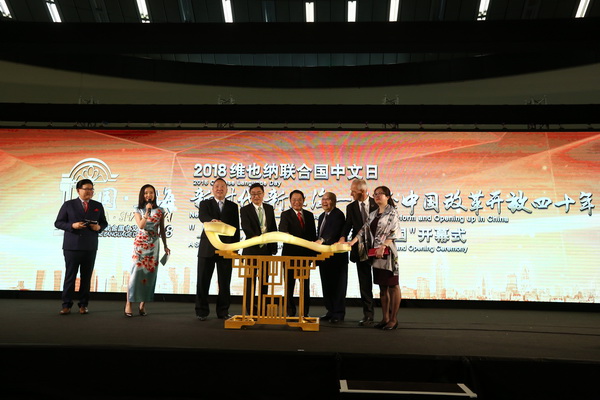 The theme of the event was New Era, New Shanghai - Witnessing 40 Years of Reform and Opening up in China. It was a showcase of Shanghai culture, film and TV at the UN.
At the opening ceremony, Chinese vocalists Liao Changyong and Huang Ying, Peking Opera artists Shang Changrong and Shi Yihong, master Erhu player Ma Xiaohui, and performers from the Shanghai Cheongsam Cultural Promotion Association and Shanghai Wushu Association presented fantastic performances, winning the applause of the audience.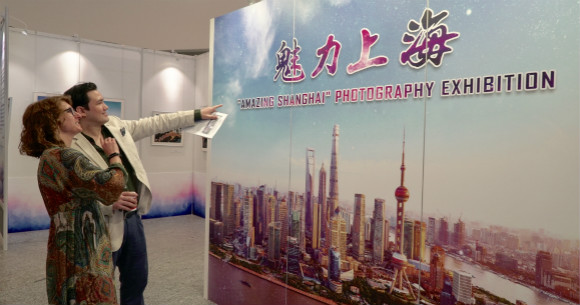 The "Amazing Shanghai" photography exhibition showcasing images of the city of Shanghai, the artwork exhibition of Chinese creation myths and the calligraphy exhibition of 98-year-old calligrapher Gao Xiong, also attracted the interest of the attending diplomats.
The UN Chinese Language Day is observed annually "to celebrate multilingualism and cultural diversity as well as to promote equal use of all six of its official working languages throughout the organization," according to the UN's website.

This year's celebration will last until 10 May. During the period, classic documentaries and feature films produced by Shanghai Media Group will be displayed for 12 consecutive hours every day to showcase China's modernity, the "Belt and Road" Initiative and traditional Chinese culture such as traditional Chinese medicine and martial arts. What's more, the first China International Import Expo to be held in Shanghai this November will be another highlight of the promotion.