A themed metro train has been launched in Shanghai to celebrate the upcoming International Museum Day.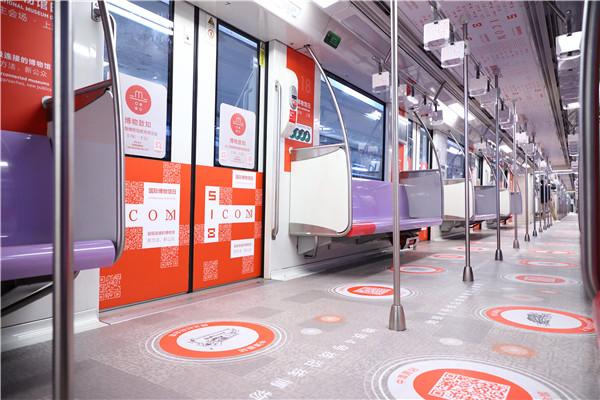 On the morning of May 16, a metro train on Line 10, numbered clearly as 10005, set off from Laoximen, kicking off the 2018 International Museum Day series event in Shanghai. With orange as its main color, the train features the logos and QR codes of all the museums in the city. By scanning the codes with their mobile phone, passengers can get related information about those museums. The theme chosen for this year's International Museum Day,"Hyperconnected museums: New approaches, new publics," can also be found on the train.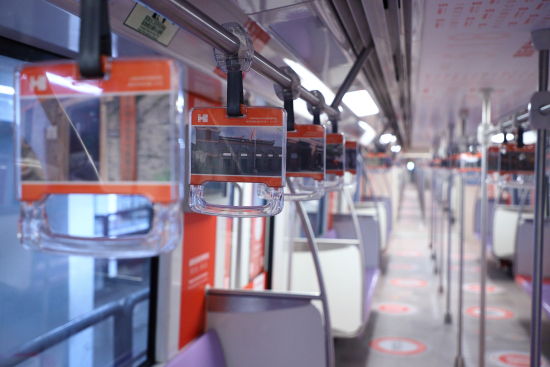 "This is a beneficial move for museums to enter the subway and expand their services. On the subway, a platform which is closest to the public, we can promote urban culture and enhance the civility of the city," said Yu Xiufen, Director of the Shanghai Municipal Administration of Culture, Radio, Film and TV and the Shanghai Municipal Administration of Cultural Heritage.
The themed train will reportedly be included in the normal operation of Metro Line 10 and serve the public throughout May, with stops at Xintiandi, Yuyuan, Nanjing Road, Huaihai Road, Sichuan Road, Wujiaochang and some other landmarks of the city.
Currently, Shanghai boasts 126 museums, memorial halls and exhibition halls in total. In terms of the museum types, there are 45 state-owned, 52 industrial and 29 private museums. Relative to the permanent population in Shanghai of 24 million, there is one museum for every 190,000 people, far above the national level of China.
"The goal is to make sure that there is one museum for every 160,000 residents," said Yu."The next phase of our work will focus on optimizing the regional layout of museums and enhancing the development of cultural landmarks."
So, should you find yourself standing on Line 10's platform this week, be ready to embark on a journey of discovery to the city's cornucopia of museums.