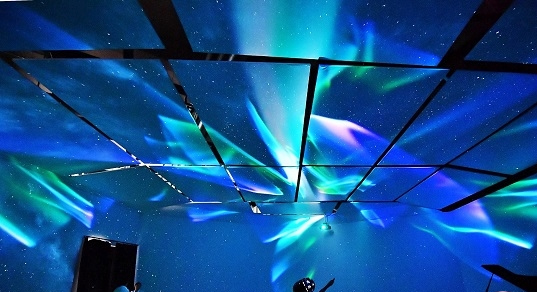 An original astronomy exhibition of the Shanghai Science and Technology Museum has moved onto a global stage.
On June 4, before its world tour, the preview of the Starry Sky Illumination Exhibition was opened at the 2018 Thailand Science and Technology Expo. The public in Chiang Mai, Songkhla and Bangkok will have an opportunity to take a glimpse at the valuable exhibits. The preview is jointly held by the Shanghai Science and Technology Museum, the Ministry of Science and Technology of Thailand, the National Science Museum of Thailand and the National Astronomical Research Institute of Thailand.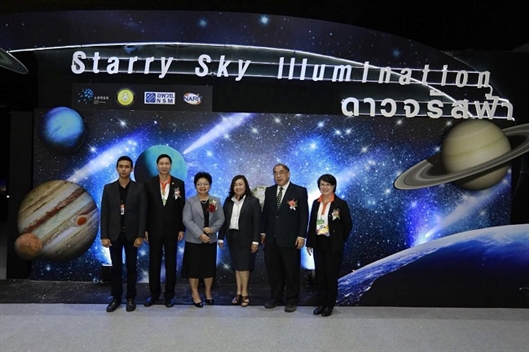 [Photo/Shanghai Science and Technology Committee]
The preview coincides with a national celebration in Thailand, as 2018 marks the 150th anniversary of solar eclipse observation by King Mongkut. Therefore, the audience being exposed to such a high class astronomy exhibition is seen as a great opportunity. Visitors can take a close look at the astronomy images crafted by photographers from nearly 20 countries and regions. Also, they can find themselves immersed in the beautiful starry sky projected by the Super Megastar II projector which displays up to 22 million stars.
Starting from September 1, the exhibition will be put on at the National Science Museum in Bangkok for three months. To further the Shanghai Science and Technology Museum's worldwide expansion, Starry Sky Illumination has been authorized to be displayed at the Museum of Confluences in Lyon, France, next year.