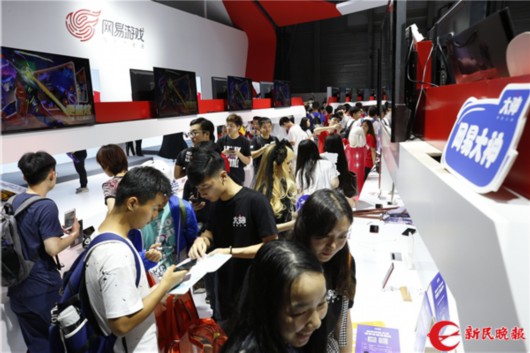 (ChinaJoy 2018 is being held at the Shanghai New International Expo Center.[Photo/Xinmin.cn])
While Jongdari, the 12th typhoon this year, was sweeping through Shanghai's streets, throngs of visitors were oblivious to the tumult outside the Shanghai New International Exhibition Center as they immersed themselves in ChinaJoy 2018. The China Digital Entertainment Expo and Conference kicked off on the morning of August 3. It seemed that the typhoon did not dampen the enthusiasm of gaming enthusiasts and professionals from all over the world at all.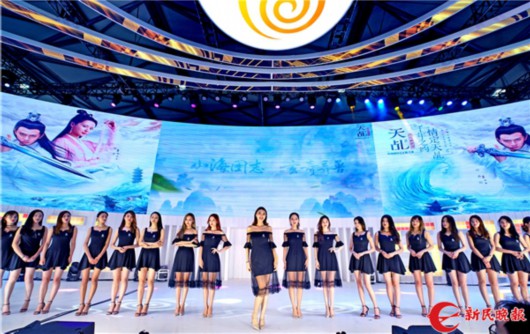 (Mobile game companies hold promotional campaigns at the event venue.)
Meng Yuying arrived at the exhibition center around 7:00 am, two hours earlier than the opening time. Upon being allowed to enter, she rushed to a booth in N5 Hall. As a devoted fan, the girl said that Yousuke Shiokawa, the Japanese producer of her favorite mobile game, was to show up at a game booth. She got up early so as to seize a seat in the front rows. Meng said she is a die-hard fan of the producer.
Unlike Meng who came to the event with a clear and specific purpose, more visitors were attracted by the fancy exhibition booths of various styles, from cool high-tech to classic Chinese elements.
Shanghai is now making efforts to turn itself into a capital of e-sports. To this end, e-sports have earned more presence at the ChinaJoy 2018 compared with previous years. Hosted by the organizing committee, an e-sports final was put on the same day, gathering skilled contestants from all over the country while their fans off stage kept cheering them on.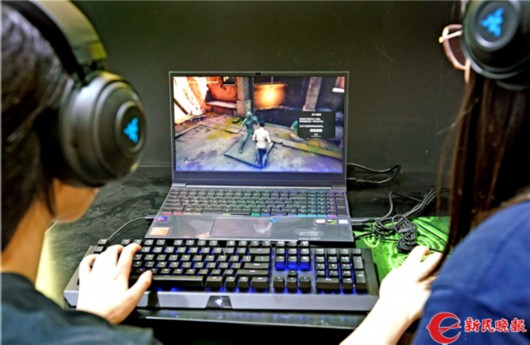 (Citizens experience the latest games at ChinaJoy.)
In E5 Hall, an Intel-themed exhibition area, tech gurus can enjoy themselves to the fullest, as a range of exhibitors, like Lenovo, HP and Razer, have brought cutting-edge devices. Many visitors lined up before the VR gaming device booths, eager to try the latest gadgets.
For those who haven't visited the annual entertainment expo, ChinaJoy 2018 will run through August 6 at the Shanghai New International Expo Center.