A pot of tea and a piece of rice cake imply a sweet and progressive year. During the Lunar New Year holiday, every household is filled with happiness while enjoying plenty of delicious food. For the residents of Langxia Township in Shanghai's Jinshan District, there is a must-eat snack for the Chinese New Year: Lianxiang cake.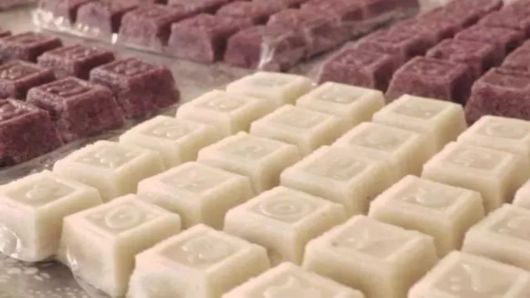 In Mandarin,the word 糕(gāo),meaning"cake", is identical in sound to高,meaning"high or tall". As such, Lianxiang cake is an auspicious dish. Eating the cake has the symbolism of raising oneself taller in the coming year.
The history of Lianxiang cake dates back to the late Ming Dynasty (over six centuries ago). According to legend, a family named Yao harbored a refugee and his daughter. On the occasion of Mr. Yao's birthday, the grateful young lady, who was named Lianxiang, made a box of square cakes as a present. The box contained twenty-five pieces, and each one featured a different pattern. Both the host and the guests were amazed by the technique. So they named the cake after the lady's name.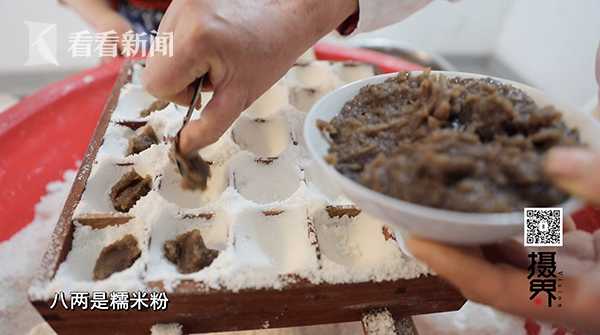 Though simple looking, making the cake requires lots of skills. Polished round-grained rice and glutinous rice must be mixed appropriately. Then red bean paste needs to be added.
When flipping the mold, you should not shake your hand; otherwise the pattern on the cake will be ruined. The flame of the stove should be appropriate. If it is overcooked, the cake will be too soft and the appearance of the pattern will be affected.
Even in the past when there was a lack of supplies, people on festive days made steamed Lianxiang cakes without the stuffing, such is the cake's auspiciousness.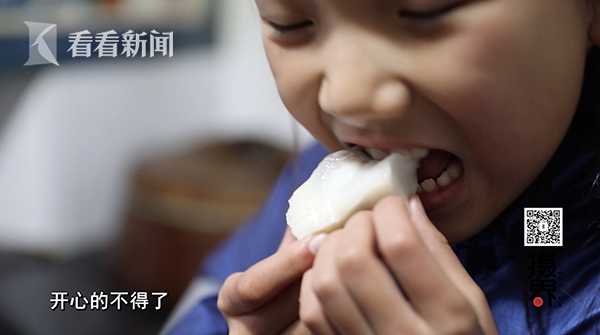 To welcome the Spring Festival, while children living in Langxia play with each other, adults will be busy making Lianxiang cakes. Then the kids will be waiting beside the table to eat any leftover sweet bean paste, which is used to make the stuffing.
It will be evening when the first basket of Lianxiang cakes is ready. But the kids will be reluctant to leave the kitchen, eager to have a bite of the cake directly taken from the steamer basket. That is the taste of the Lunar New Year they've been long awaiting!