Leading documentary producers and directors gave a masterclass on Tuesday June 11 during the Shanghai TV Festival (STVF). As the main speakers, Mark Edwards, Ryota Kotani and Fu Hongxing, who are the jury panel of the Shanghai TV Festival Magnolia Awards (Documentary Category), shared their observations on documentary trends.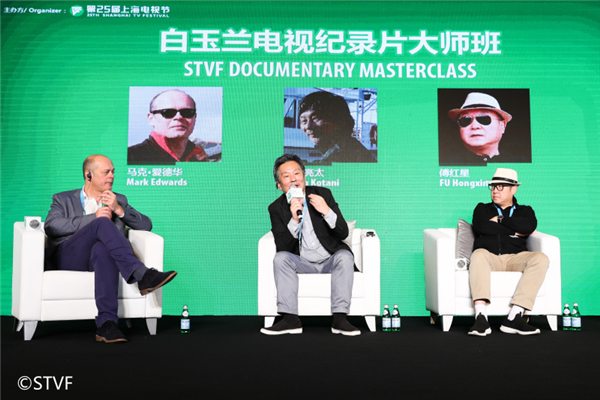 (From left: Mark Edwards, Ryota Kotani, Fu Hongxing)
Co-production and cooperation
With 20 years of experience in the documentary world, Mark Edwards is now a producer for French TV station ARTE. Speaking of co-production between different cultures, he said producers need to trust in each other, though trust cannot be built overnight. At the same time, a large amount of coordination is necessary between scripts utilising different languages, and between different versions in the editing process. Mutual trust and reliance cannot be formed overnight but they are of great importance, so as to achieve resonance in different countries. Therefore, in international cooperation, producers have to help and learn from each other.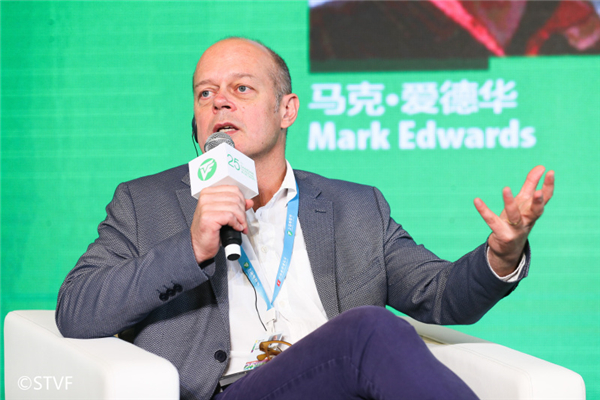 New documentary opportunities
Japanese director and producer Ryota Kotani has been working with NHK, the Japan Broadcasting Corporation, for almost 20 years. In the STVF masterclass, he shared with the audience a term coined by himself: slow TV. Then he admitted that the young generation's current viewing trends pose a challenge to the documentary industry. "The youngsters pay most attention to short videos, rather than long productions. They will not watch it if it is longer than 10 minutes," he added.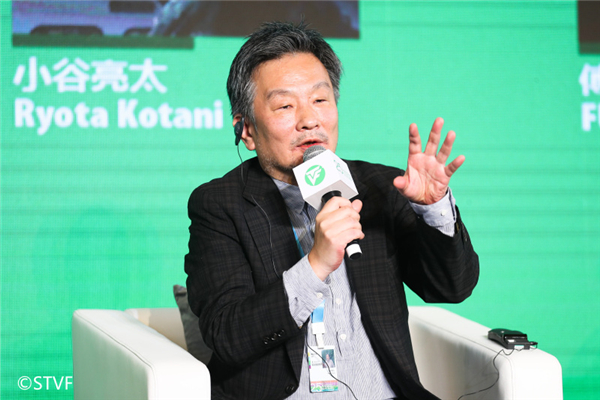 However, according to Ryota Kotani, as HDTVs become affordable to more households, documentaries will have more potential in visual presentation, which also raises higher cinematographic requirements on documentaries. To meet the higher demand, filmmakers have to guide the audience while creating their works at a show tempo.
Whether it is long or short form, attracting the audience is the most important consideration."You need to stimulate the audience within a few minutes, or they'll get bored."
Everyone can make a good documentary
For Fu Hongxing, Chinese director and film professor, everyone can make a good documentary. It is like doing journalism and you can focus on either international affairs or anything that is happening in your life.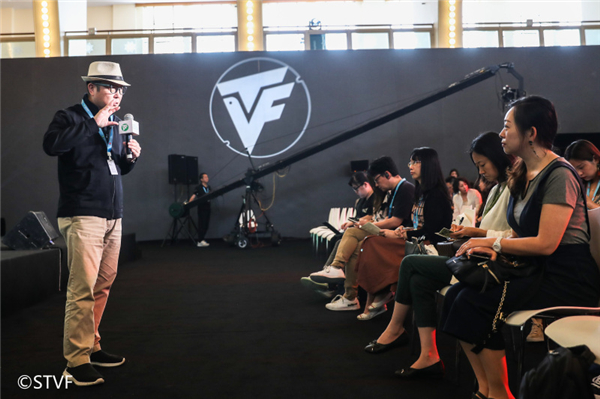 "If you are a student and do not have a big production team or too much overseas resources, my advice is: you can make a documentary of what happens around you," said Fu. He gave an example of "The Gleaners and I" (2000), a French documentary film by Agnès Varda that features various kinds of gleaning (the ancient practice of collecting produce leftover in the fields after a harvest, and the more modern practice of "dumpster diving"). "So it can still be interesting even if you do a documentary on garbage collectors."

(Photos provided by STVF)