Acapella singing, saxophone playing, and a light show were among the highlights of yesterday (July 12)'s bustling mid-summer bazaar At a former site of the World Expo 2010, a Sunday bazaar spiced up many nearby residents' summer time.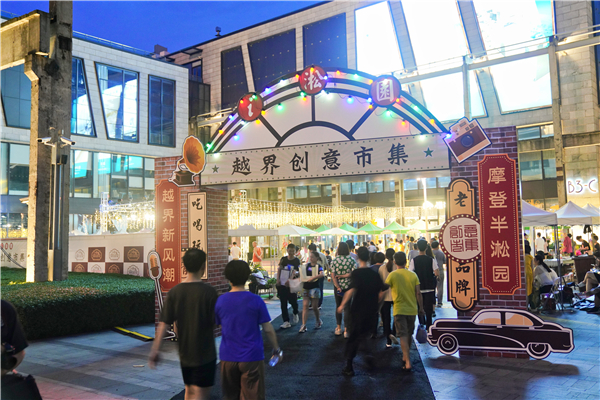 Though it was 35 degrees Celsius, people were still attracted by the nicely decorated bazaar which ran from 10am to 8pm.
Nearly 30 cultural creative brands and teams came to showcase their best products and performances in the 1,000m2 square surrounded by some time-honored buildings. There were old Shanghainese and Victorian afternoon-tea scenes for retro-style lovers, stands selling flowers, and some booths selling cultural creative products. People could also taste draught beer, sushi, and wine.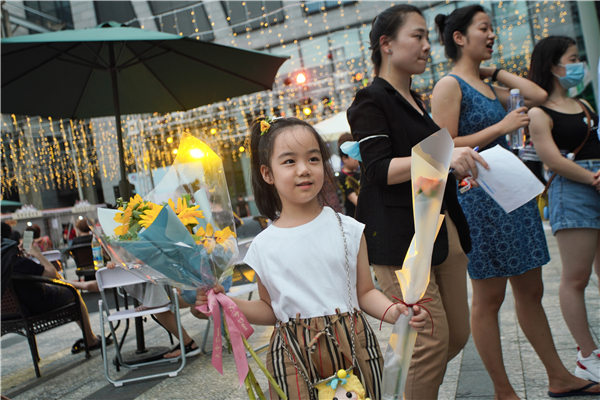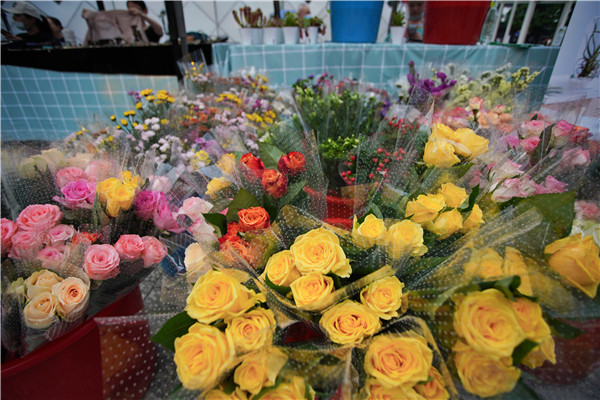 At a booth of White Rabbit, a time-honored milk candy brand from Shanghai, people came for the White Rabbit ice cream, which has been an Internet hit. With the creamy aroma of many people's favorite childhood candy, the new generation are also being won over by the classic taste.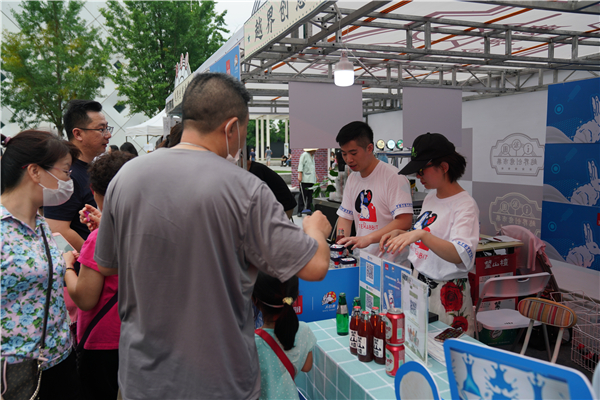 Live performances were given almost throughout the day, such as folk music played by a lovely group of 10-year-old kids, saxophone played by senior citizens, and acapella by a group of office workers in Shanghai. The melodious performances won many people's attention, who sat around the stage enjoying the music and the leisure in the summertime.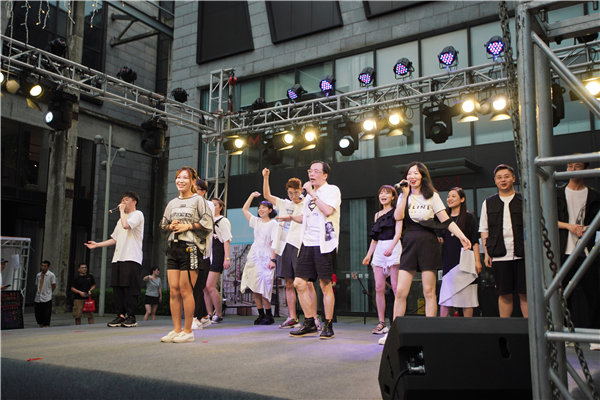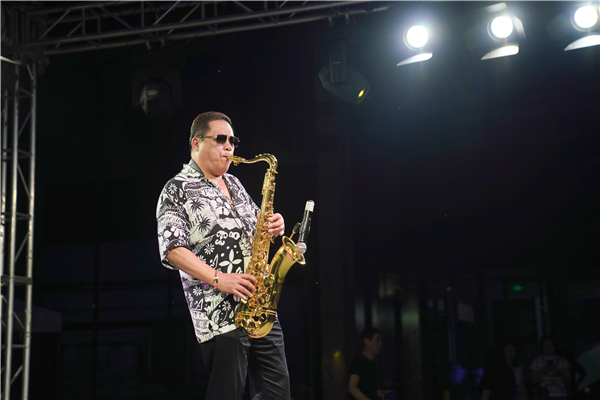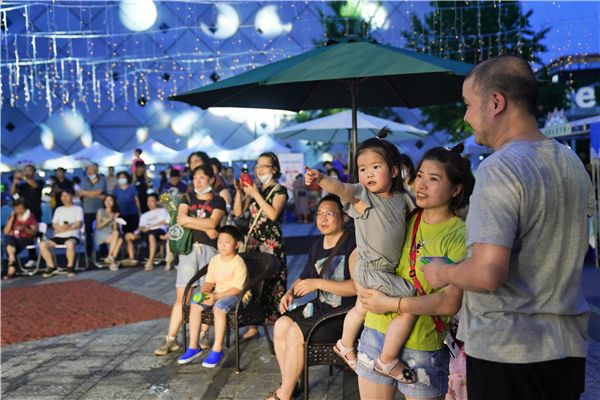 Mr. Mao, who lives nearby, is very familiar with this place. "I come here whenever the weather is fine. I have taken many photos of this place," said Mao. After seeing the announcement of the Sunday bazaar, he took his camera with him and went to the venue to take photos. Also a music fan, he said he had been really looking forward to the live performances at the bazaar.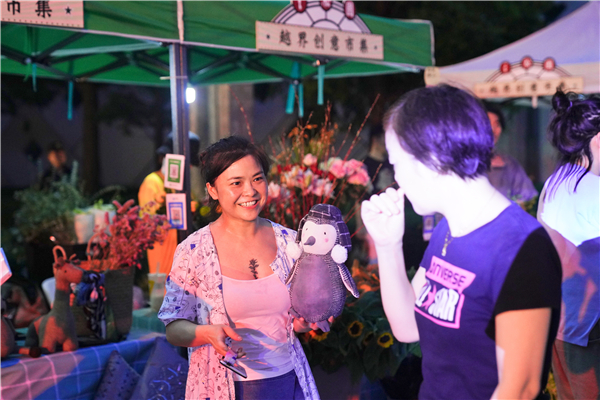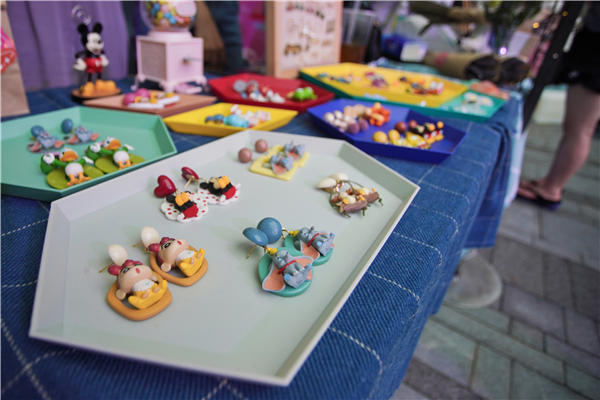 Like Mao, some visitors to the bazaar live nearby and like to go for a walk around the place, enjoying the riverside breeze along the Huangpu River. After a stroll around the dynamic bazaar, a day's tiredness and dullness was dispersed.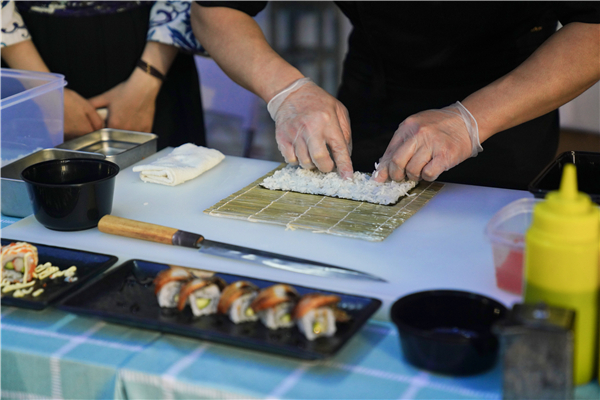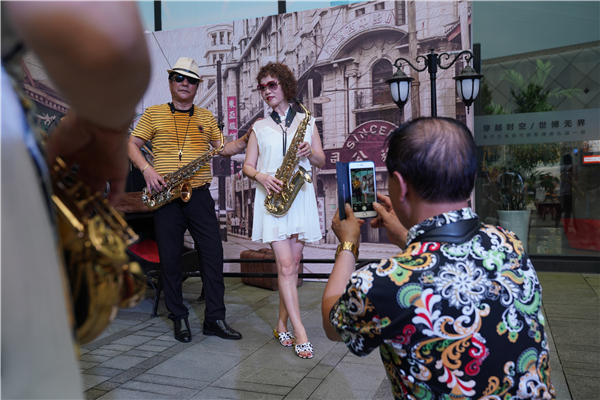 Photos by Wang Weiqiu