The fifth International Children's Creative Art Exhibition opened in the Shanghai Art Collection Museum from July 23rd.
With the central theme of battling the effects of Covid-19 with art, the exhibition received over 500 works from 20 different countries, including China, Japan, Slovakia, Pakistan, Egypt, Russia, Ukraine, Iran, Holland and Venezuela. Ultimately, 200 diverse pieces of art are being exhibited, representing the children's efforts to defeat the pandemic as well as their hopes for a brighter future.
From the start of the year, the abrupt outbreak of the Covid-19 pandemic has brought people all around the world together. China has been an active member in trying to spread experience about handling the virus to other countries. This year's exhibition was organized on the hope that it could be a gesture of unity and friendship for people all around the world, asserting our confidence that we will prevail over Covid-19.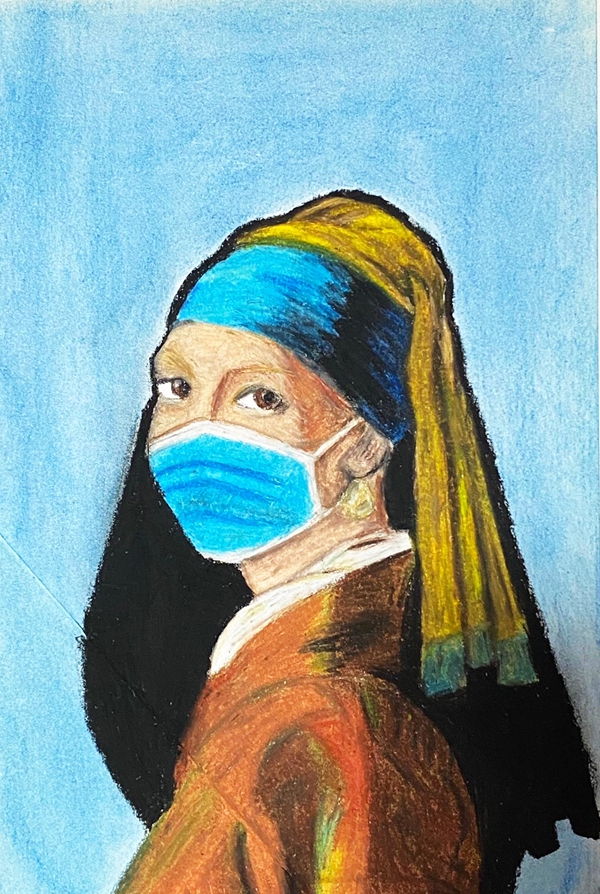 (An innovative piece inspired by the Covid-19 pandemic)
To eliminate the audience space limitation due to the pandemic, the exhibition has a VR version alongside the physical one, allowing people around the world to appreciate the works online.
An auction is also being held, the proceeds of which will be donated to the Shanghai Children's Foundation and the Shanghai Educational Development Foundation in order to help children in need.
The one- month exhibition is expected to be an event that evokes innovation amongst the young generation, as well as resonate the sense of unity around the globe- an effort for a better, more integrated future.