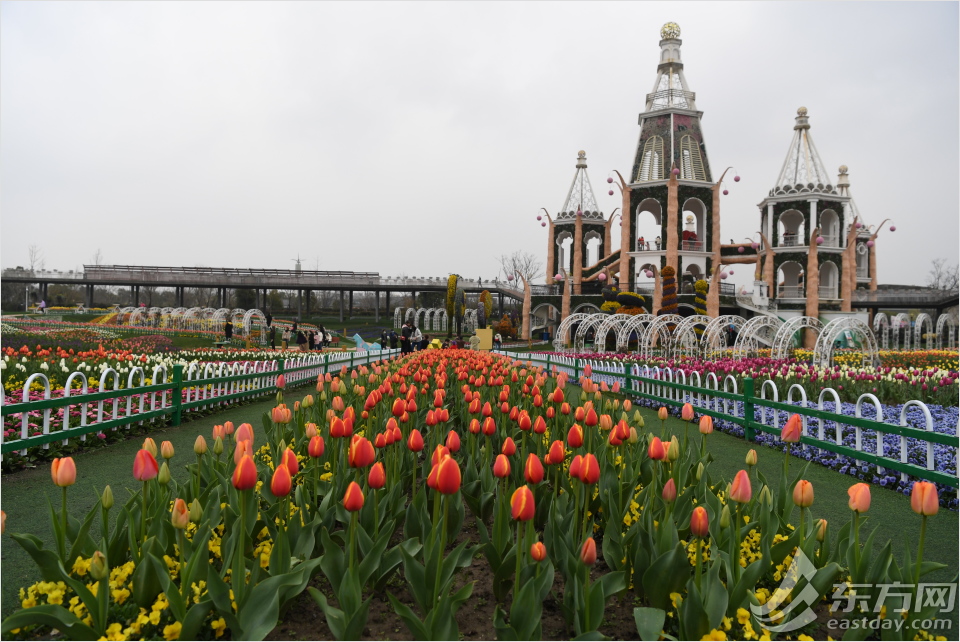 The 2021 Spring Flower Show has been launched in Shanghai Pujiang Country Park. On an area of 20,000 square meters, master gardeners have created a magnificent "tulip tapestry" composed of various kinds and colors of tulips.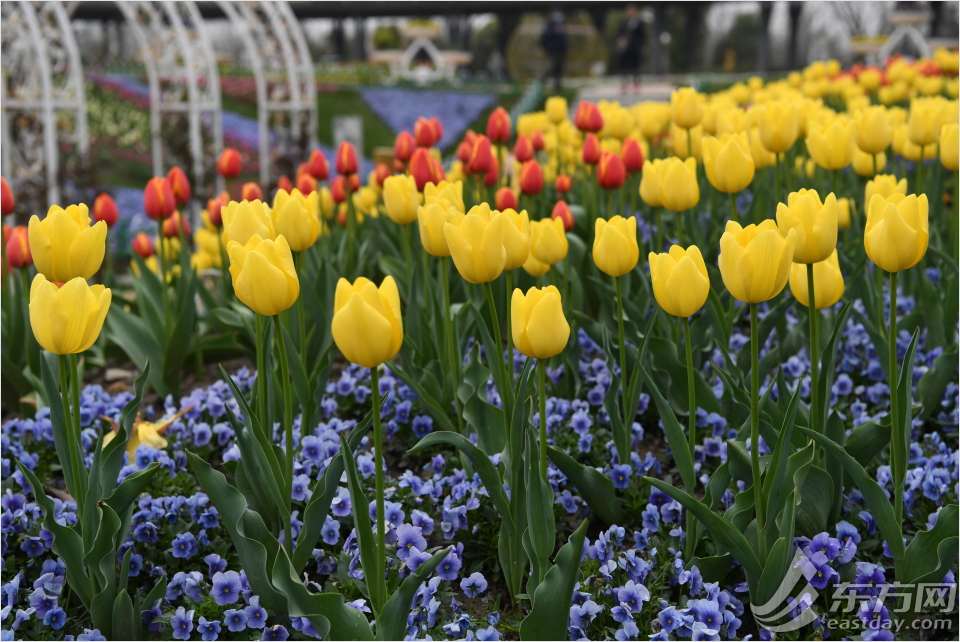 A stretch of tulips.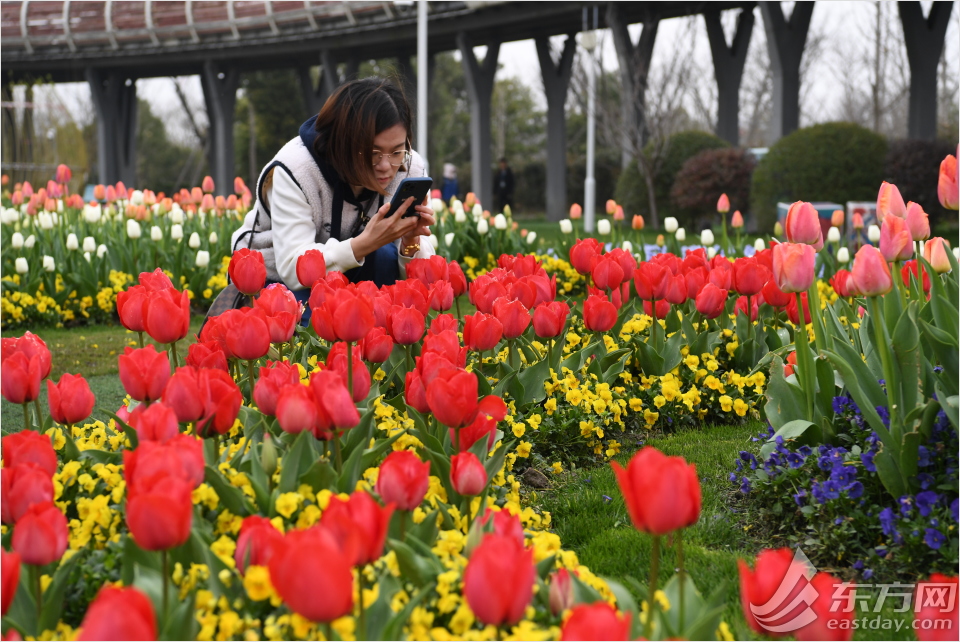 A visitor takes photo of tulips.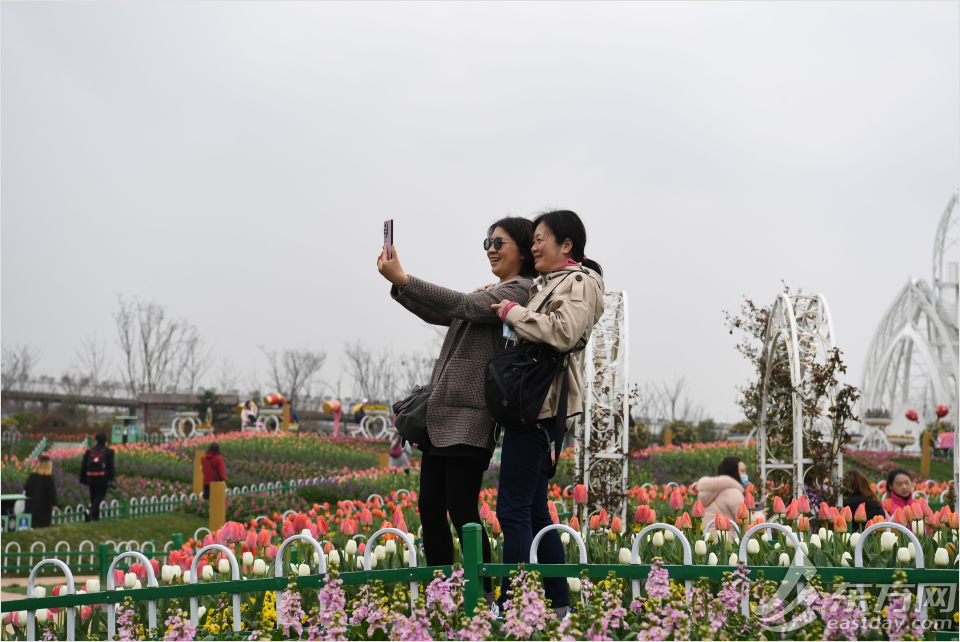 Two women take selfies among the tulips.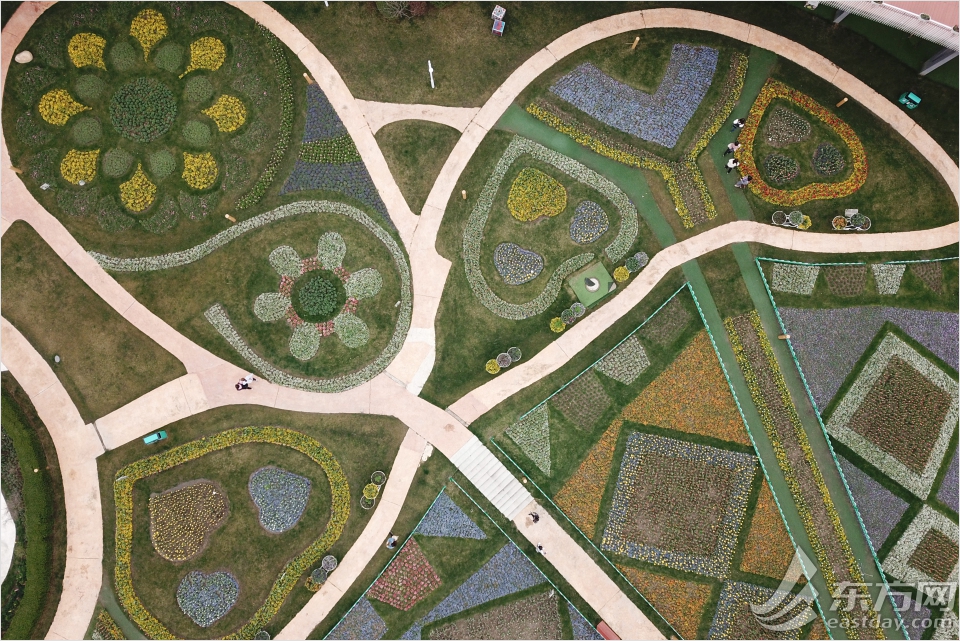 An aerial view of the park.