It has been a norm in recent years that excellent Chinese domestic films, television dramas, variety shows and animations "go out" to the overseas markets. This year, for outstanding film and television works produced by Shanghai companies, their going out has been quite pioneering.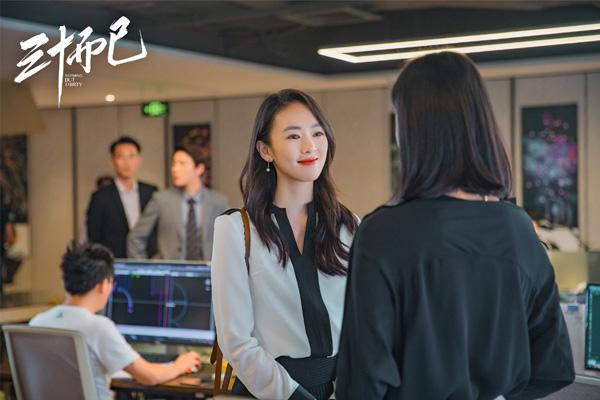 (A poster of the TV series Nothing but Thirty)

Since costume dramas have been the first choice for foreign companies remaking Chinese TV series, Nothing but Thirty, a Shanghai TV series portraying the everyday life and challenges of 30-something women, will become the first Chinese modern drama that is reproduced in South Korea.
Insiders believe that since the remake rights buyer, South Korea's JTBC TV, has a wide audience, Nothing but Thirty will probably gain more widespread local popularity.
Besides South Korea, the Vietnam Television Film Center(VFC) also bought the remake rights and some European countries have clearly expressed their intention to purchase.
Chinese variety shows have also had a good start in 2021. Our Song, a Shanghai variety show pairing up new Chinese singers with popular and well-established Chinese singers to produce new versions of classic award-winning songs, has authorized the innovative program mode to Sony Pictures Germany for the latter to copy.
(A still of the program Our Song)

Regarding these achievements, Leng Song, secretary general of the World Media Research Center in Chinese Academy of Social Sciences, believes that the international standard production quality has been the key for these works to be successfully exported.
And this is exactly what takes the foreign buyers' fancy. According to Mirek, head of Sony Pictures Germany, Our Song has a novel production model, sophisticated and modern stage lighting, and the combination of classic melodies with trendy genres has attracted audiences of multiple ages.