Equipped with live streaming facilities for the first time, the Haitang (or Chinese flowering crab-apple) Cultural Festival in Shanghai's Huangxing Park kicked off on March 23.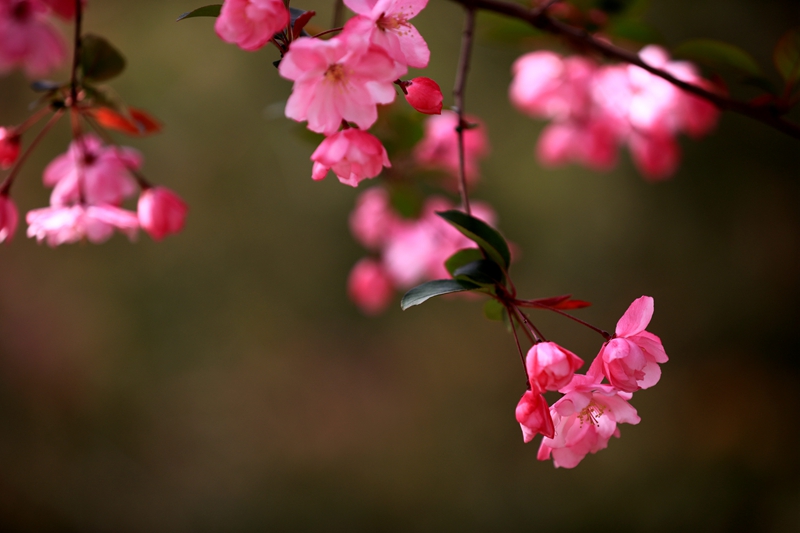 Nearly 2000 Chinese flowering crab-apple trees in the park are in full blossom with light pink and crimson flowers, while the roadside flower beds are carpeted with florescent small shrubs like tulips, spiraea and greenstem forsythia.
According to Shi Kemin, director of Huangxing Park, the haitang woods in the park covers some 6000 square meters. This year, the park has especially added a new variety of crimson American crab-apple and opened up a pathway among the haitang woods to allow visitors to get closer to the flowers.
Shi said that the blossoming period of haitang is usually at the end of March, but this year the slightly warmer temperature has made it earlier. This period of blooming will last till the Qingming Festival in early April.
Besides scenery appreciation, activities such as a themed cheongsam show, a photography and painting exhibition, paper-cutting, fan dance and singing chorus will also be launched during the one-week cultural festival.