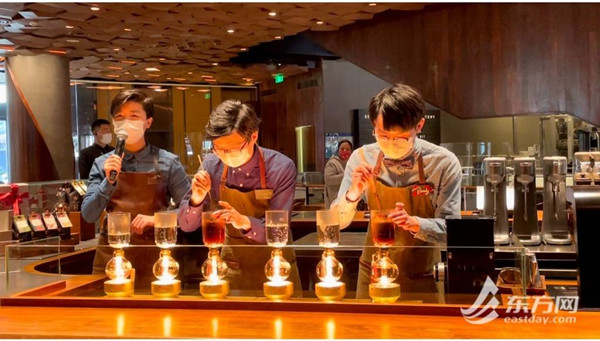 (Starbucks Reserve Roastery, where baristas make coffee from Starbucks' own Geisha beans)
These days, an increasingly common image is of people with a cup of coffee in the streets and alleys of Shanghai. In recent years, the number of cafes in Shanghai has grown rapidly, and the coffee industry is booming. Shanghai ranks first for the scale of coffee consumption and the number of coffee stores among Chinese cities. Data shows that Shanghai's per capita coffee consumption is about 20 cups per year and the total number of coffee shops in Shanghai is over 7,000. The first choice location of all international coffee brands to enter China is in Shanghai.
A press conference was held for Shanghai Coffee Culture Week on March 22. From March 29 to April 11, Shanghai Coffee Culture Week will extensively connect various fields and main resources of the city, using coffee as a medium to showcase Shanghai's unique city culture to the general public and visitors.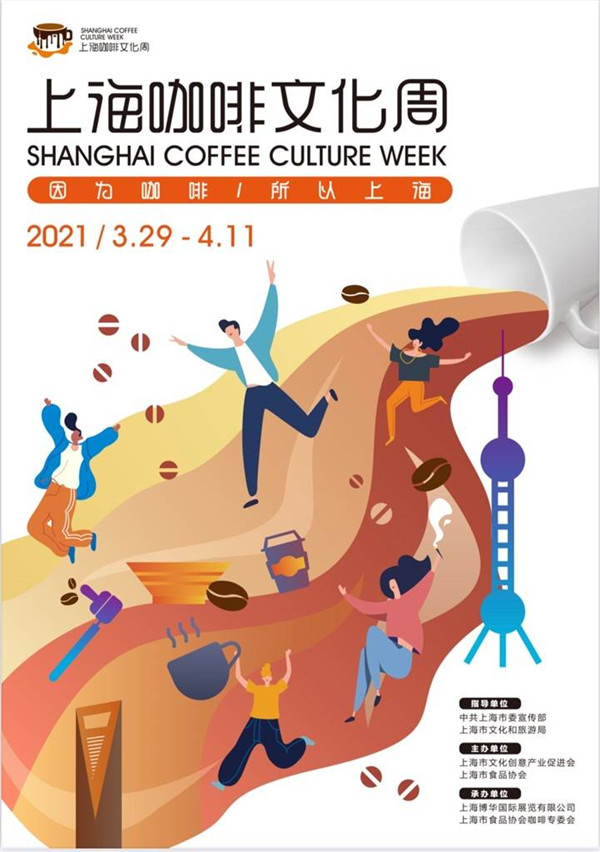 Coffee, as an imported product, has been gradually integrated into the city since its entry into Shanghai in the mid-19th century, blending with the city's development and becoming an important carrier of the Shanghai culture, a microcosm of the citizens' lifestyle and a symbol of spiritual culture.
On March 29, Shanghai Coffee Culture Week will open at National Exhibition and Convention Center(Shanghai), holding the first Shanghai International Coffee Industry Forum, six international coffee events and the largest coffee festival experience activites, and releasing the "Shanghai Coffee Consumption Map".
Some districts in Shanghai will give full play to its own advantages and hold extended activities of Shanghai Coffee Culture Week.The activity cycle will last from late March until the end of the year, giving more people the opportunity to experience the unique charm of Shanghai coffee culture.
In the first half of this year, Huangpu district will focus on the SHOW LIFE to launch coffee performances, consumer discounts and other activities; Jing'an district will rely on the World Coffee Culture Festival to launch coffee passports and other special activities; Xuhui district will give full play to its regional advantages and bring coffee culture closer to citizens through special coffee exhibitions and urban micro-tours; Changning district will rely on space resources to hold coffee cross-border integration activities. Pudong and Hongkou districts will successively launch their own special coffee activities in the second half of the year.