Due to the recent policy of garbage sorting in Shanghai, disposing of a cup of unfinished bubble tea is no longer an easy thing.
How do citizens dispose of any leftover pearls and milk tea, since the official implementation of garbage classification in the city began on July 1?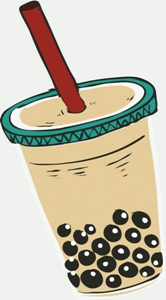 Faced with this question, many respondents smiled. Most of their answers were along the lines of: Firstly, pour the milk tea liquid into the sink, then put the pearls into the household food waste bin and the milk tea's cup and straw together into the residual waste bin. However, there are in fact four steps to properly dispose of an unfinished cup of milk tea. Many people ignore the last step: If the cup has a lid, the plastic has to be regarded as recyclable garbage and thrown into the corresponding trash bin. "Is the lid recyclable? l will remember to throw it away correctly next time," said one of our interviewees.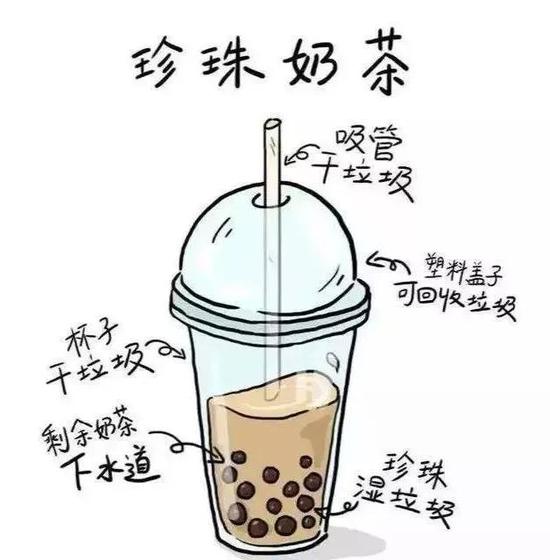 Garbage sorting steps might be complex, especially at the early phase of the regulations' implementation. However, in Japan, there are stricter rules in terms of garbage classification. The Japanese throw away bubble tea cups in five steps: after the liquid is poured out, the pearls (starch grains, which many girls and women choose not to eat to watch their figure) are dropped into the household food waste bin; plastic straws are considered non-recyclable trash while the lids are recyclable; and paper cups are dumped into waste paper bins. So compared with what people go through in Japan, Shanghainese might feel a bit lucky.
With the beverage industry developing rapidly, the "white pollution" caused by plastic packaging is becoming increasingly problematic. Take plastic straws as an example, the consumption of which is astounding. The United States alone throws away about 500 million plastic straws every day, with the total length equaling 2.5 times the circumference of the Earth. Will the implementation of garbage classification regulations encourage people to drink less milk tea, to cut back on the production of garbage at the source? A citizen who likes milk tea very much said, "I'm afraid of sorting the waste wrongly after drinking milk tea. So I drink milk tea less frequently than usual." Another interviewee doesn't think his love for milk tea will die just because of garbage classification regulations, but he will pay more attention to garbage sorting after drinking the tea. Of course, another option that none of the interviewees considered is bringing their own flask to the milk-tea store and having it filled for them. Hopefully this is an option that responsible milk tea and coffee stores will begin to offer more readily, especially for regular tea and coffee drinkers.
Though it still needs time for citizens to fully implement waste separation, they hold their own expectations of its efficacy and implementation. One said, "We read a lot of news about global warming and ocean garbage, which is rather shocking. If everyone gets their own garbage sorted, a lot of manpower and material resources will be saved. It will be more efficient. So we need to make our own contributions with more patience." Another respondent gave her suggestion: There could be a simpler way to classify garbage, so that the general public can better distinguish different kinds of garbage. So let's keep our pros and correct our cons! We are looking forward to the perfect garbage classification in Shanghai.