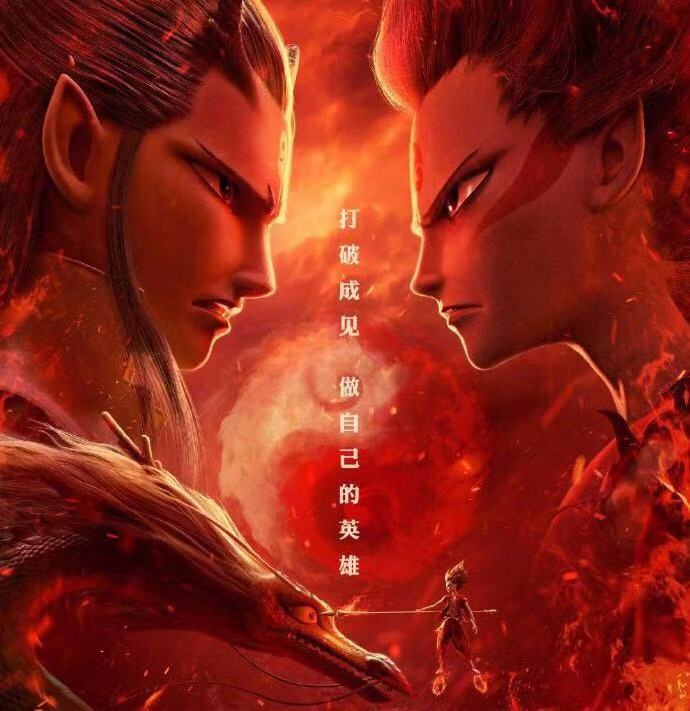 Released on July 26, China's first IMAX 3D animated feature Nezha: The Birth of A Devil has shattered the domestic box office record for animation with a debut valued at $19.8 million. Nezha has caused an animated discussion on the Internet. Some online users expressed their appreciation for Chinese animation, while the others just couldn't wait to see it.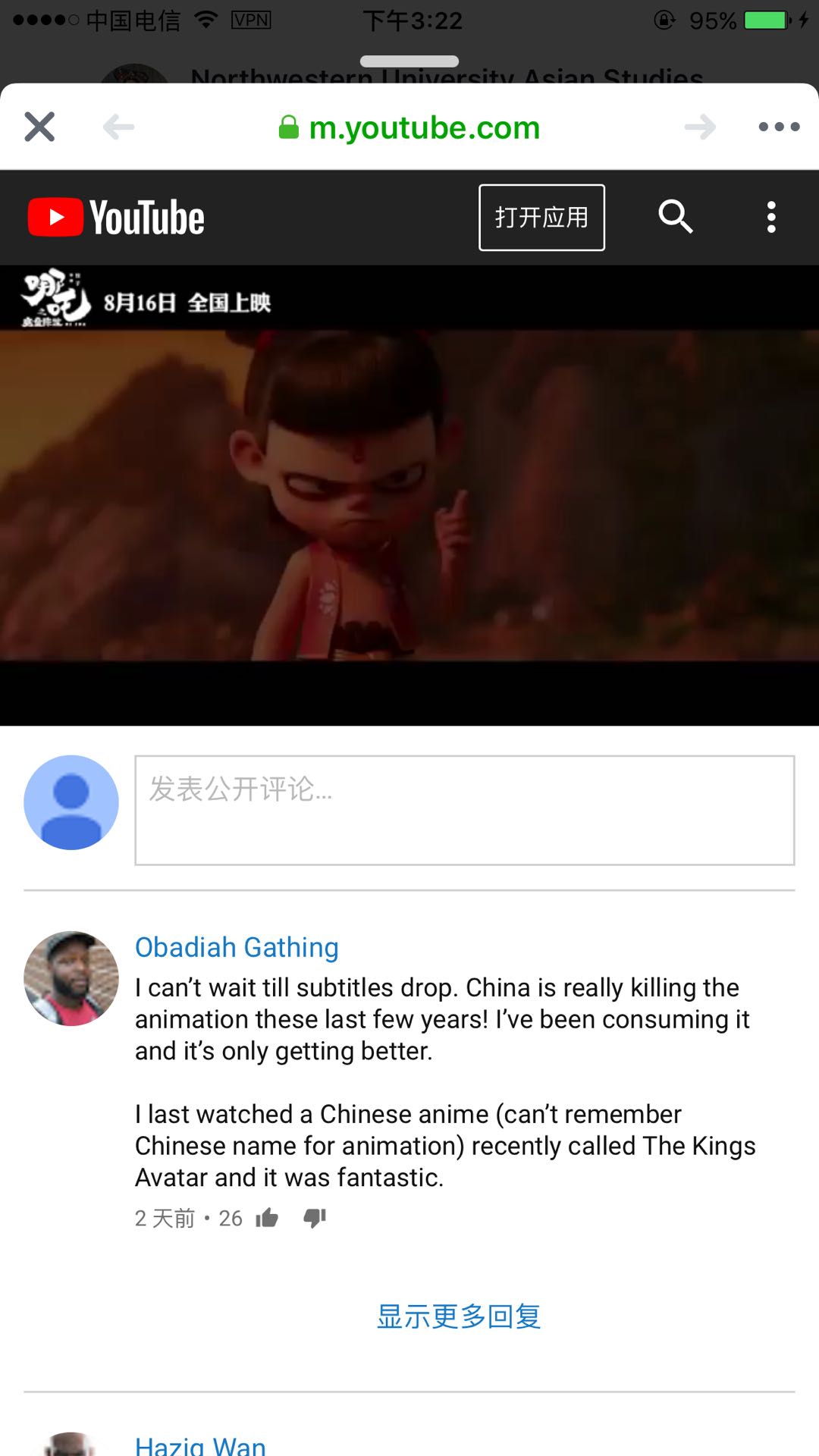 (Source from Youtube)
The storyline of this film is adapted from The Investiture of the Gods, a novel based on Taoist mythology. Written during the Ming dynasty (1368-1644 AD), the traditional Taoist classic portrays its protagonist Nezha as a brave and selfless boy. Although he developed a cruel and violent character early in his life, even slaughtering a little dragon named Ao Bing, he fought for his parents and committed suicide in order to save the people from the wrathful revenge of the Dragon King, the father of Ao Bing.
Before Nezha: The Birth of A Devil came out, there were plenty of film and TV productions featuring this teenage hero. Among these early works to gain success were the animated movie Nezha Conquers the Dragon King produced by Shanghai Animation Film Studio in 1979, and the animated TV series The Legend of Nezha produced by China Central Television in 2003. Both of them stick to the original story while the recent movie has reinterpreted Nezha with an anti-hero temperament. Despised by everyone for his demonic powers, he wants to fight his cruel destiny and gain approval from others. He also makes friends and overcomes difficulties with his supposed enemy, Ao Bing. In the film, Nezha is a rebellious idol, cynical, naughty and self-mocking. But more importantly, he is courageous and willing to make sacrifices. 

  (Source from Facebook)

  (Source from Reddit)
People who have already seen the movie speak highly of it.

(Source from Instagram) 
The cyber citizens believe that China's animation industry is developing rapidly so it is worth learning Mandarin to enjoy it.

(Source from Twitter)
The net users also pay attention to the values conveyed by Nezha.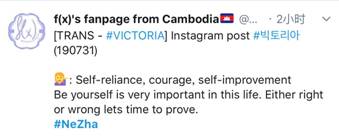 (Source from Twitter)
However, there have been some criticisms leveled at the movie's plot. They are either dissatisfied with the adaption or the performance of the main character.


(Source from Facebook)
As of August 1, the film has raked in $188 million beating The Lion King, the latest Disney movie released on July 12 and it is still on track to earn more. Nezha has a score of 8.6 out of 10 on Douban, a major rating site for media in China, ranking it as the highest-marked Chinese animated film of the past three decades.
"We suggest breaking the stereotype and reversing one's fate just like Nezha has done," said the film director Yang Yu, when talking about the theme of this feature. "Nezha was born with bias but he changed it. So can we." Such an idea comes from Yang's personal experience. He majored in medicine but devoted himself to animation after graduation. Despite being cold shouldered and scorned along the way, he has followed his own road until Nezha was released.
The Chinese animation market used to be an industry with low recognition but this time it has proved itself, hopefully marking the beginning of a boom for Chinese animation.