To celebrate the 70th anniversary of the founding of the People's Republic of China, a photo exhibition featuring Shanghai's history was opened in São Paulo on August 5.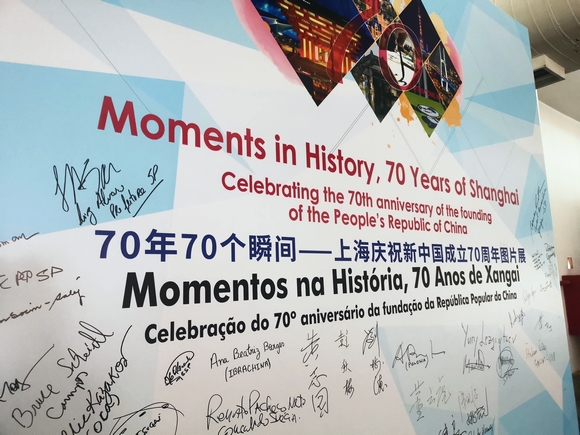 Themed "Moments in History, 70 Years of Shanghai-Celebrating the 70th anniversary of the founding of the People's Republic of China", the exhibition is being held at the OCA Exhibition Hall in São Paulo, which established sister-city ties with Shanghai in 1988.
It features 70 historical moments from Shanghai's past seven decades during which China's first penicillin, first workers' village and first modernized integrated steel conglomerate came into being.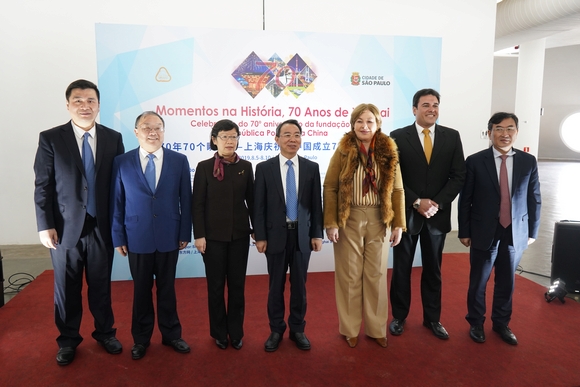 The opening ceremony was attended by Dong Yunhu, chairman of the CPPCC Shanghai Committee; Chen Peijie, Consul General of China in São Paulo; Luiz Álvaro, Director of International Relations of São Paulo; He Jiliang, chairman of Eastday; and consulate representatives from other countries including Russia, Ireland, Sweden, Poland, Saudi Arabia, the United Arab Emirates, and Moldova.
The event has attracted many citizens. Growing up in São Paulo, Mr. Yao said he had been to Shanghai many times as his mother is a Shanghai native. But, despite his familiarity with the city, he was still impressed by many moments from the exhibition. "What I have heard about Shanghai from my grandfather and my mother are reflected in these pictures. They look familiar to me. I see Shanghai's yesterday and I am even more amazed at what it is today. We overseas Chinese are proud of the achievements China has made over the past 70 years. I wish the motherland to be stronger!"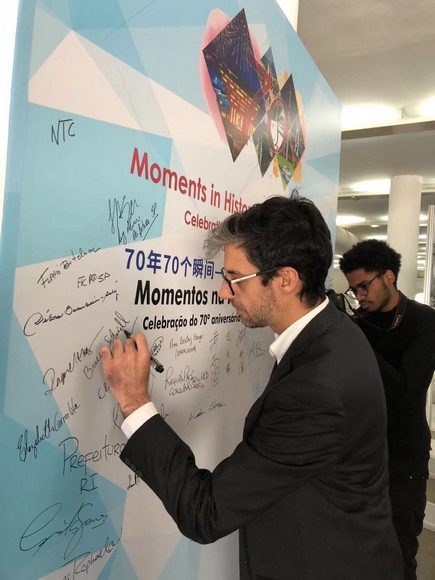 As a São Paulo girl, Elizabeth has been to Shanghai twice. Speaking of the pictures on show, she said a lot of scenes in the pictures were new to her, from which she could learn more about Shanghai. "It's amazing! I am looking forward to my next trip to Shanghai."
Jointly hosted by Eastday and the Center for Modern Shanghai Studies and supported by the Information Office of the Shanghai Municipal Government and the City of São Paulo, the exhibition is a project funded by the Special Fund for Promoting Chinese Culture Overseas by the Shanghai Municipality. It will be open for public display through August 10. Prior to São Paulo, it was held in Panama and Germany, with an aim to provide the audience with a close-up glimpse into Shanghai and China, and an opportunity to share best practices of development with each other.
(Photos by Jiang Yongbo)