The China Digital Entertainment Congress kicked off at the Kerry Hotel Pudong on August 1. According to the report released at the congress, as of June this year, Chinese video game players have exceeded 640 million, representing a 5.9-percent increase from a year ago, while the actual sales revenue of China's videogame market has reached 114 billion yuan, up 8.6 percent year on year.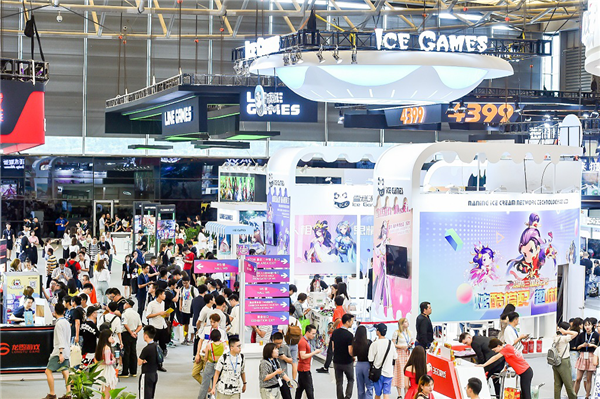 At the same time, in the first half of this year, the actual sales revenue of overseas market of Chinese independently researched and developed games reached 5.6 billion US dollars, surging 20.2 percent year on year. China has formed several overseas markets and gained a large number of fans in southeast Asia, Europe, America, Japan, South Korea, Russia and the Middle East.
"The circulation of mobile games is highly globalized, so a high-quality game can be spread all over the world in a very short period of time, being popular with players all over the world," said Liu Wei, president of the Giant Interactive Group.
The key for the steady development of domestic games in overseas markets is the unique and marked cultural background. In Liu's opinion, if a game expresses a grand, positive world outlook and has rich cultural connotations, just like a blockbuster, it can bring users a more impressive and lasting experience.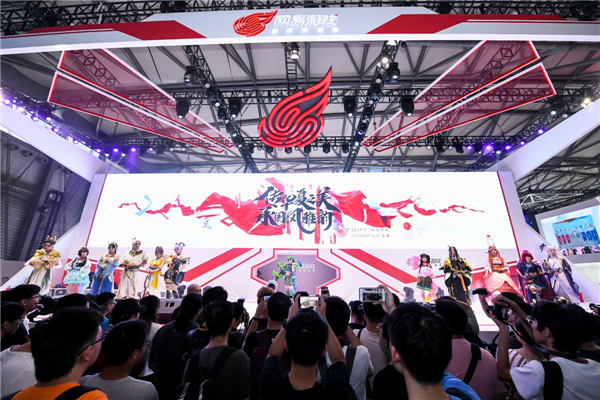 Wang Yi, vice president of NetEase, said that traditional classics are becoming popular elements in games, which is undoubtedly a win-win situation. "At the moment when the native products become newly fashionable symbols, using innovative Internet game technology to inherit the Chinese classical culture will not only reproduce the culture, but the product itself."
Over the past few years, NetEase has been cooperating with several cultural and educational institutions, and a number of intangible cultural heritage projects so as to explore how Chinese games can deeply integrate with the Chinese culture. For example, A Chinese Odyssey, a mobile game produced by NetEase, has brought traditional Guangdong embroidery into the game. "The everlasting Chinese cultural heritage is the unique national advantage for Chinese games to be based on when going overseas," said Wang.