Regarding the redesign of the roof and spire of Paris' damaged cathedral, Chinese designers have been announced as the winners of the People's Notre-Dame Design Competition, reminding us that creativity, in the face of tragedy, is precious.
The winning project by artists Zeyu Cai and Sibei Li is titled "Paris Heart Beat", beating other finalists from Canada, the UK, US and Japan.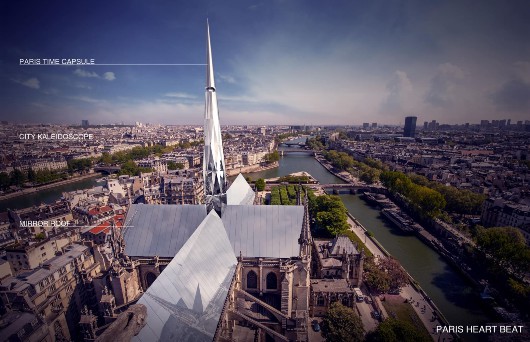 (A concept picture of "Paris Heart Beat")
"We believe the 2019 fire will give Notre Dame a nirvana and mark a new era," said the Chinese designers of the April fire that destroyed parts of the iconic landmark. Their design includes three main features: a mirrored roof, a new spire interpreted into poly mirrors (which creates a city kaleidoscope), and a magnetic levitation installation named "Paris Time Capsule" in the center of the kaleidoscope.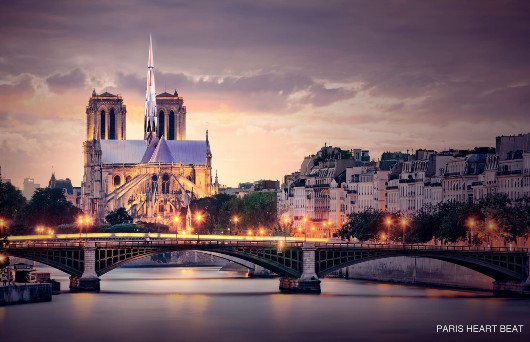 According to the designers, the secret of the "Paris Heart Beat" lies in the time capsule, which is designed to be opened every half century and to float at the top of the spire.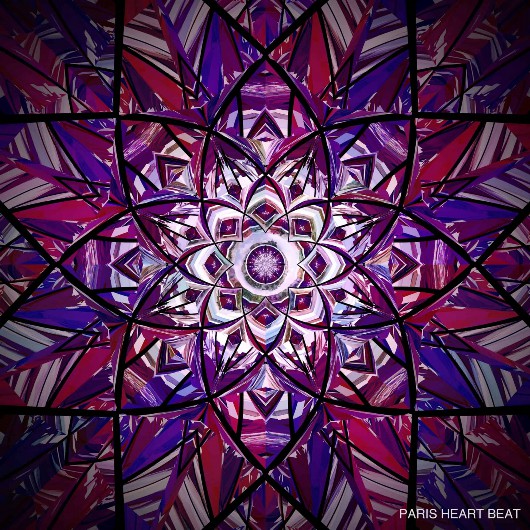 On April 15, the world held its breath as Notre-Dame Cathedral was engulfed in flames. A few hours later, the centuries-old cathedral was saved but severely damaged. To rebuild the landmark, GoArchitect organized a democratic design competition and over 200 designers from 56 countries submitted designs. That a Chinese design team has won is not only a great victory for China but also for the idea that we are now a global village.