August 7 was the Qixi Festival, also known as Chinese Valentine's Day. To allow young people to fully experience the romanticism of the day, the relevant departments in Hongkou District and the community of Sichuan North Road have newly set up three love walls on Tian'ai Road, one of the most romantic roads in the city, attracting many couples to take photos here.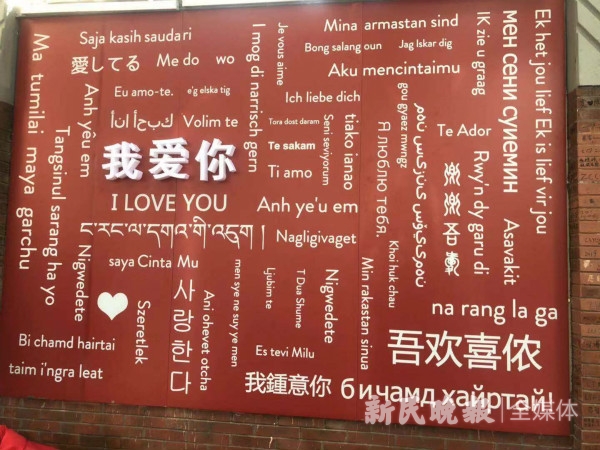 The three new love walls are: the "sweet wall" with the words "I love you" written in more than 40 languages; the "heart wall" with a heart-shaped lamp controlled by the couples to light up; and the "graffiti wall" for couples to write "love words". Red pens have been specially placed on Tian'ai Road for couples to write with. At the same time, pens are also provided in the gatekeeper's office of North Sichuan Road Street on Liyang Road.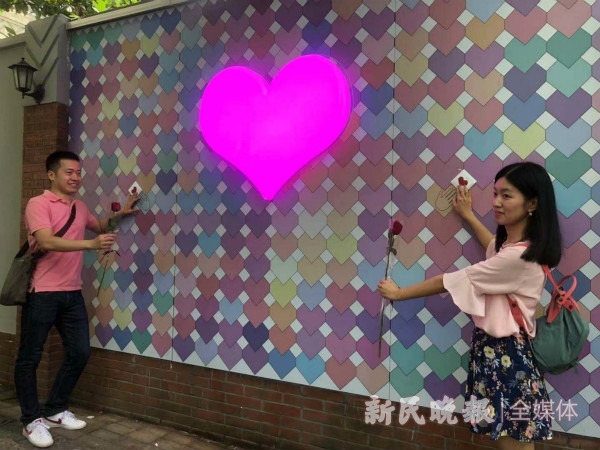 The 600-meter-long Tian'ai Road is known as Shanghai's most romantic road and the literal meaning of "Tian'ai" is "sweet love". It is said that couples walking along this path hand in hand will have eternal love. Twenty-eight famous love poems from home and abroad were written on the wall of this road. By holding their lover's hand, enjoying the love poems, looking at the love sculptures in the wood couples can heighten their romanticism here.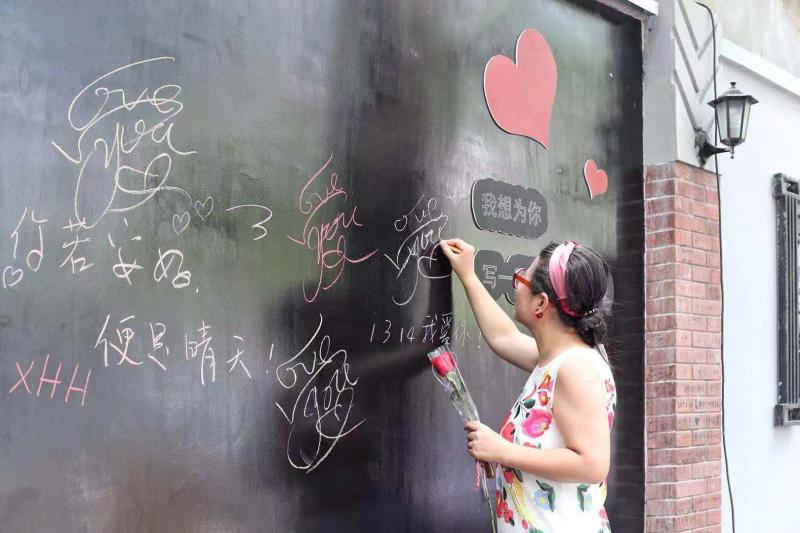 More love elements will be added to Tian'ai Road according to Hongkou district officials. They plan to set up a Love Museum, which will display marriage certificates, wedding photos and dowry from all ages and tell beautiful stories and legends that happened on Tian'an Road. Photographs of various activities held on Tian'ai Road in recent years will be shown as well.